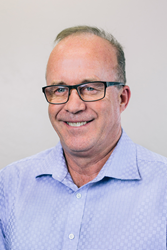 Orthobiologics treatments are four to five times better than many original treatments.
Oklahoma City, Oklahoma (PRWEB) June 25, 2016
Dr. Calvin Johnson has dedicated his life to helping both athletes and non-athletes recover from injury. Recently, he has implemented orthobiologic procedures as a method for treating his patients. The procedure is innovative for the Oklahoma City area —Johnson is one of the first doctors to perform the treatment. Orthobiologics are substances that orthopaedic surgeons use to help injuries heal more quickly. They are used to aide the healing of injured joints, ligaments, tendons, muscles and broken bones and can be used in the neck, shoulder, elbow, wrist, back, hip, knee and foot. Moreover, orthobiologic products are made from substances that are naturally found in the human body.
"For the last 15 years we traditionally would do physical therapy, cortisone shots, and Hydronic Acid," said Dr. Calvin Johnson, founder of OSSO (Oklahoma Sports Science & Orthopedics). "Now we're able to use orthobiologics as a viable option for healing. 80 percent of the patients we've used orthobiologics on have had a good or excellent result."
Orthobiologics uses proteins from patients' bodies; therefore, side effects are minimal and recovery time is much shorter than with traditional methods. Dr. Johnson's implementation of orthobiologics has been in the works for five years. In the fall of 2015 he began using it on his Oklahoma City patients and eventually plans on opening a center where he'll include orthobiologic treatments. The procedure is for anyone suffering from joint or muscle pain and is a preventative measure in order to avoid invasive surgery or chronic pain.
"Orthobiologics treatments are four to five times better than many original treatments," said Dr. Johnson. "For a new procedure to have an 80 percent success rate right out of the shoot has been pretty fun. There really isn't a downside. There haven't been any complications."
Dr. Johnson notes how significant of a medical leap this is for the Oklahoma City community. Since he is one of the first to implement the procedure, he has underwent an orthobiologics procedure himself, finding the results effective. Dr. Johnson's orthobiologics treatments can be accessed at his current location at 9800 Broadway Extension, Suite 203, Oklahoma City, 73114.
About Dr. Calvin Johnson
Founder of OSSO (Oklahoma Sports Science & Orthopedics), Dr. Calvin Johnson is dedicated to providing cutting edge orthopedic care not only for athletes but also for non-athletes. Dr. Johnson grew up surrounded by sports which developed his passion for sports medicine. An Oklahoma native, Dr. Johnson has performed more than 20,000 arthroscopic procedures for patients across the nation. Visit http://www.calvinjohnsonmd.com for more information or to make an appointment.