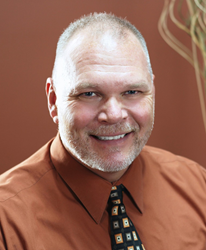 Boulder, CO (PRWEB) June 23, 2016
Ben Keller likes to see results, so when he realized his strategic planning efforts were not being fully embraced at his government job, he decided it was time to dedicate his energy elsewhere. Now Keller is excited to announce the launch of his own business and sales coaching business – The Growth Coach of Boulder.
The Growth Coach is the largest provider of affordable group coaching workshops in the nation, but coaches also offer one-to-one coaching services, remote coaching delivered via phone and web, and coaching for special projects as well as alternative financing, business valuation services, sales mapping and more. Clients include business owners and CEO's, management teams, sales teams and self-employed professionals among others.
The Growth Coach of Boulder serves business owners and company leaders in Boulder, Broomfield, Louisville, Lafayette, Northglenn and Thornton as well as the surrounding communities.
"I have been involved with strategic planning and executive management in a large scale government agency for the last 13 years. I helped teams from 10 to 250 plan and manage operations more effectively and facilitated the development of the agency's annual strategic planning efforts. I was able to work with some great people, but was frustrated with the corporate structure and how they approached strategic planning. I decided to leave that job behind, embrace my love of coaching and launch my own coaching business," Keller said.
Keller's career has focused heavily on strategic planning, team development, project management and customer service. In addition to the companies on his resume, which include the Department of Veterans Affairs, Vertical Strategy Consultants, Spherion and more, he's a Certified Balanced Scorecard Master Professional, an LSS Black Belt Trainee, a Trained Baldridge National Examiner, a graduate of the Colorado Leadership Development Program, and the Founder, President and Chairman of a nonprofit organization, Courage 2 Thrive, which provides life coaching for at-risk young adults and families.
"I decided that The Growth Coach was the best fit for me because the philosophy and mission so closely aligns with and complements my personal beliefs. The Growth Coach's mission is to improve communities one business at a time through coaching while my personal mission is 'Unleashing the power and passion of your dreams.' In tandem, those two missions create a perfect marriage defining what empowers me to help people improve their lives by focusing on the person first and the business second," Keller said.
"Businesses are important, but it's really the people who matter most. I'm looking forwarding to building relationships that empower people to find their purpose, create strategies to fulfill that purpose and be accountable for any successes and failures along the way," he added.
Keller, a United States Marine Corps veteran, also has a master's diploma in life coaching from Light University Online and, as a Growth Coach, is certified in The Strategic Mindset coaching process, which adheres to the standards, practices and policies that the International Coaching Federation has set forth in their Code of Professional Standards and Ethics.
The Growth Coach, founded in Cincinnati, Ohio, sold its first franchise in 2003, but its leaders have a successful 20-year track record of helping business leaders find success and balance. Today the business and sales coaching franchise is in more than 100 markets worldwide. The Growth Coach was included in Bond's "Top 100 Franchises" and recognized in Entrepreneur Magazine's "Franchise 500" and "Best of the Best," in USA Today and has been featured on FOX, CBS and NBC. The company's Strategic Mindset Process is so effective that it comes with a money-back guarantee.
For more information about how The Growth Coach of Boulder can help you and your business, call (720)339-2012, email BKeller(at)TheGrowthCoach(dot)com or visit http://www.TheGrowthCoachBoulder.com.
ABOUT THE GROWTH COACH
The Growth Coach was founded in Cincinnati in 2003 and is the only pure business and sales coaching franchise aimed at driving success while balancing the lives of business owners, managers, sales people, self-employed professionals and executives across a wide spectrum of businesses and industries. The Growth Coach specializes in group workshops and individual coaching with the goal of helping clients gain greater focus and leverage to work less, earn more and enjoy more fulfilling lives. The Growth Coach is active in more than 100 markets in the United States and abroad and is always looking to expand domestically and internationally. For more information about the company or the process of opening a business coaching franchise, visit http://www.TheGrowthCoach.com.