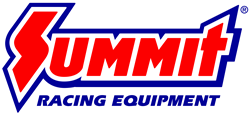 Tallamdge, OH (PRWEB) June 27, 2016
Summit Racing now carries Rev-X Oil and Fuel System Additives that will protect an engine's moving parts, counteract the effects of ethanol-blended fuel, and improve performance of diesel engines running on low-sulfur and biodiesel fuel.
High Performance Oil Additive
Today's oil is missing the zinc, sulfur, and other lubricating additives we used to count on to protect engines from excessive wear. Rev-X figured out how to make an oil additive that provides extra protection of moving parts and is also environmentally friendly. Performance Oil Additive reduces friction and high thermal temperatures, extending component and oil service life. Other benefits include:

Greatly improves starting in cold weather
Contains no graphite, moly, Teflon®, acids or additives
Safe for all soft and exotic metals
Can be used with engine oil, gear lubricants, hydraulic fluid, and other lubricating fluid (except transmission fluid)
Adrenaline Gasoline Fuel Additive
Many two- and four-stroke engines do not perform well on ethanol-enhanced gasoline. Adrenaline Gasoline Fuel Additive delivers increased performance and economy while providing fuel system protection even with gas mixed with up to 20% ethanol (E20). Adrenaline contains the strongest off the shelf detergent package to clean carburetors and fuel injectors, fuel pumps, regulators, and fuel lines for optimum performance. Other benefits include:

Eliminates fuel system corrosion
Extends the service life of rubber seals and hoses
Dissolves carbon and varnish deposits
Increases fuel storage life up to six months
Does not violate OEM vehicle warranties
Eight ounce bottle treats 25 U.S. gallons
E-Boost Performance Alcohol Fuel Additive
Designed for race vehicles running E85 or methanol, E-Boost protects soft metal parts from corrosion and prevents rubber and plastic seals from drying out. E-Boost also contains a top end lubricant to keep your engine running at maximum performance and promote proper ring and valve sealing. Other benefits include:

Increases lubrication for fuel system components
Provides more consistent fueling for carburetors or fuel injection
Cleans complete fuel system
Eight ounce bottle treats 25 U.S. gallons
Distance+ Diesel Fuel Additive
Ultra low sulfur diesel (ULSD) may burn cleaner than previous versions, but it's not very friendly to older engines and fuel systems. Distance+ Diesel Fuel Additive is an all-in-one ULSD fuel additive that requires nothing else to be added.
There are two versions of Distance+. The standard formula is designed for warm weather use and keeps fuel stable to 0° F. The winter formula keeps fuel stable down to -45° F, eliminating fuel gelling issues. Other benefits include:

Six-point cetane increase
Improves performance with biodiesel (B5-B20)
Reduces engine and exhaust emissions and smoke
• Reduces EGT temperatures

Improves cold starting
Increases corrosion protection and reduced component wear
• Increases fuel storage life
Summit Racing also carries Rev-X Ultimate Fuel System Additive for diesel engines and Adrenaline Fuel System additive formulated for marine engines.
Summit Racing Equipment
http://www.summitracing.com
1-800-230-3030