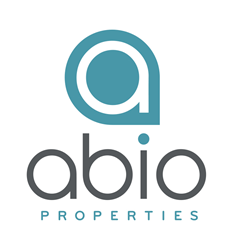 An open approach to real estate.
Oakland, CA (PRWEB) June 23, 2016
Co-founders Linnette Edwards and Cameron Platt have launched Abio Properties, a boutique real estate brokerage founded in January 2016 serving the San Francisco East Bay Area. Founded on the principles of transparency, collaboration and positivity, Abio is transforming the experience of buying and selling real estate for its agents and their clients.
"Buying or selling a house, loft, or investment property -- whether it's your first or your sixth -- is an incredibly important decision" explained Edwards. "Your agent experience, the process, the outcome -- these should all inspire confidence and joy. We wanted to create a brokerage that would demonstrate how much more fulfilling the experience could be."
Initial responses and interest have exceeded expectations, as Edwards and Platt have been attracting like-minded agents who agree that the all-too-common "every man for himself" approach leaves much to be desired. "We find tremendous value in a culture that inspires emphasis on the client relationship and satisfaction rather than production numbers alone." says Platt. "Every facet of our brokerage has been designed to allow our agents to do more business, to learn from each other, to be better client advocates, and to have a rewarding life outside of real estate. From our support team to our technology tools, we all have that focus. At Abio, collaboration is the norm. It might not be for everyone, but it's perfect for the right ones."
Both industry veterans, Edwards and Platt bring more than 25 years of real estate experience into the new firm. In addition to running running Abio's precursor, the highly regarded brokerage Platt Inc Real Estate, Platt remains heavily involved with REALTORS and industry associations on the local, state and national levels as a director and advisor. Also a licensed attorney, Platt previously ran Platt Law Group, which focused on real estate and business legal matters.
Edwards comes to Abio Properties by way of the Mason McDuffie office of Better Homes and Gardens, where she was an Associate Broker. In addition to being highly regarded in the industry, Edwards consistently ranked among Mason McDuffie's top ten producers; in 2010 & 2014, she was the company's top producing agent.
Joining Platt and Edwards are eleven additional agents and three support staff, who collectively handled over $120 million worth of property in 2015. According to Edwards, Abio is poised to quickly and steadily scale over the rest of 2016 through the East Bay.
About Abio
Abio Properties was founded in January 2016 with the intent of improving the home buying and selling experience by making it more open, positive and rewarding for everyone involved. Co-founders Linnette Edwards and Cameron Platt are respected and experienced Realtors with proven sales performance and a network of satisfied clients. Abio Properties is located at 3560 Grand Avenue, Suite 200, Oakland, CA 94610. Inquiries may be directed to hello@abioproperties.com, (888) 400-ABIO (2246), or http://www.abioproperties.com.