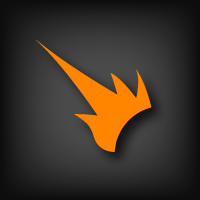 "SlamData has rapidly become the de facto standard for native MongoDB reporting and analytics. SlamData has saved companies hundreds of hours and many thousands of dollars compared to competing solutions or building it in-house."
New York City, NY (MongoDB World 2016) (PRWEB) June 28, 2016
SlamData, Inc., the company leading analytics for the post-relational age of NoSQL data, today announced its third major release in two years, SlamData 3.0. The latest release delivers critical front-end features that make it exceptionally easy to explore and visualize NoSQL data, and to securely embed interactive charts and reports into web pages and applications.
According to SlamData CEO and cofounder Jeff Carr, "SlamData has rapidly become the de facto standard for native MongoDB reporting and analytics. SlamData has saved companies hundreds of hours and many thousands of dollars compared to competing solutions or building it in-house."
The 3.0 release of the highly popular open source project features a completely new user-interface inspired by the today's best consumer apps. The new design enables users to visually create live, compelling and expressive interactive dashboards that are powered by in-database analytics on any type of data stored inside MongoDB.
"SlamData 3.0 lets anyone understand and visualize even the most complex data stored in MongoDB," said John De Goes, CTO and cofounder of SlamData. "Because SlamData runs all analytics inside the database and on any type of data, the performance is amazing, and there's no latency, no data relocation, no data modeling, and no ETL."
SlamData is powered by Quasar, a next-generation, post-relational analytics engine for semi-structured data developed by the SlamData team. Quasar implements MRA, a mathematical extension of relational algebra capable of performing advanced analytics on any kind of data. An industry breakthrough, MRA provides the first fully general-purpose semantics for analytics on complex and heterogeneous data models like NoSQL.
With Quasar, there is no need for any data modeling, data mapping, or ETL. Analysts and developers can simply point the tool to MongoDB and immediately begin exploring, refining, and visualizing data, regardless of the typical NoSQL complexities like nested arrays, mixed types and varying structure, and missing data.
SlamData 3.0's Advanced Edition supports robust authentication, authorization, and auditing, with powerful developer APIs for authorization. These easy-to-use APIs allow bulletproof multi-tenant security and white-labeling so that developers can embed beautiful, interactive analytics into their applications in hours instead of months.
Along with the new interface, SlamData 3.0 ships with a new framework that allows developers to quickly add connectors, to leverage the full power of SlamData 3.0 with any database. The connectors benefit from Quasar's advanced multi-stage compiler technology. This technology can push down complex analytics over any type of data into the underlying database, for maximum performance, minimum latency, and true "zero day" analytics.
"With the new connector framework, we will be able to ship an Apache Spark-based connector in Q3," said Mr. De Goes. "With the Apache Spark connector, people will be able to leverage the power of SlamData 3.0 on any data source that is Spark-compatible, including Hadoop, Cassandra, and others."
In November 2014, SlamData launched the first version of the in-database analytics solution. Since then, the open source project has rapidly come to dominate the market for MongoDB analytics, snapping up thousands of users (including many of MongoDB's Fortune 1000 customers) and giving birth to a thriving community. The project is by far the most popular solution for analytics on MongoDB, completely eclipsing the commercial adoption of other competitive solutions like Pentaho and MongoDB BI Connector.
In a first, SlamData has officially certified all current versions of the MongoDB database for compatibility with SlamData 3.0, including MongoDB's upcoming Cloud offering.
According to SlamData CEO and cofounder Jeff Carr, this certification was no easy feat: "It's not easy getting certified for compatibility with SlamData 3.0. A vendor's offering must pass a rigorous set of performance, stability, and quality tests. We're delighted that MongoDB Community and Enterprise have made the cut, and we send our congratulations to our friends at MongoDB!"
SlamData 3.0 will be publicly available in Community and Enterprise editions on July 11th. The Community Edition can be freely obtained from Github (where the project's source code is hosted), or installers and support can be purchased from the SlamData website. The Advanced Edition is proprietary and available exclusively from the SlamData website.
Contact
Jeff Carr
jeff(at)slamdata(dot)com
@slamdata