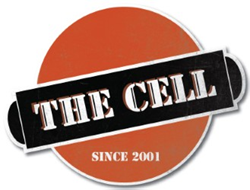 "Collaborations such as this allow the audience to enjoy an even more immersive, complete experience as we put our own twist on the theme of "comfort food" presented in the show." Chris Jacoby, Director of Sales and Marketing at Hotel Andaluz
Albuquerque, NM (PRWEB) July 12, 2016
After seeing a piece of theater about love, life, and Italian food - chances are you're going to be more than a little hungry. After a very successful pairing with Santa Fe favorite, Restaurant Martín, Debrianna Mansini's one-woman show, The Meatball Chronicles, teams up with Hotel Andaluz to bring the stories and recipes from the stage to your stomach once again.
Mansini and her director, Tanya Taylor Rubinstein decided that partnering with a local restaurant to serve a meal that the audience could enjoy, when they wanted, would be an ideal collaboration. The idea worked beautifully. After the very successful partnering with Restaurant Martín during her Santa Fe debut, Mansini approached Andaluz and Chef Ryan Numair to create the magic, once again, for Albuquerque theater goers, with the restaurant being only a few short blocks from the Cell Theatre.
The idea seemed like an ideal fit for this show, in which the conceit based is Mansini's meatball recipe, with the stories being evoked from each ingredient. But being encumbered by actually cooking on stage, or having a restaurant serve during the performance, like old fashioned dinner theater, was not going to 'serve' the show.
"While food has played an enormous part in my life and is a strong part of the performance, I want the audience to experience what I'm talking about and to have the freedom to recall their own memories of scent and emotion, without being bombarded by a real aroma or having to feel awkward eating during the show," says writer and performer Debrianna Mansini.
Hotel Andaluz's MAS Tapas y Vino Ryan Numair, Chef de Cuisine, has created a prix fixe dinner available anytime during the run of The Meatball Chronicles. Mansini approached Numair the same way she approached Chef Martín Rios by asking this question - what is your family recollection of comfort food?
"I invited each chef to be inspired by my ingredients, but to prepare whatever foods meant 'home' to them. Creating food is such a deeply personal and creative process for me, that I wanted each Chef to have the freedom to create their own interpretation."
Jennifer Rios, General Manager at Restaurant Martín was so excited she sent this note to Mansini: "Not only are people dining with us who have been to the show, but others are going to the show after dining with us because we are offering the menu to everyone who dines with us! We actually are selling lots off the menu, to guests who haven't even been to the show!"
Mansini thought the Hotel Andaluz was another perfect fit. Chris Jacoby, Director of Sales and Marketing at Hotel Andaluz agreed, "We're excited to be a part of the Meatball Chronicles in Albuquerque. Collaborations such as this allow the audience to enjoy an even more immersive, complete experience as we put our own twist on the theme of "comfort food" presented in the show. It's sure to make for a wonderful evening!"
Performances are Thursday through Sunday, August 4,5,6 at 8pm and August 7th at 2pm at The Cell Theatre with Meatball Chronicles inspired prix fixe menu available anytime during the run of the show. Call (505) 923-9080 at Hotel Andaluz to reserve. Get tickets to the show by clicking the hyperlink to The Cell or call (505) 766-9412.