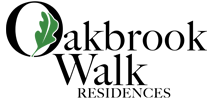 We have launched open house program with an exciting offer to win a free scooter on signing the lease on the same day
Gainesville, FL (PRWEB) July 06, 2016
Oakbrook Walk, a strategically located student residence in the heart of Gainesville, offers local and international incoming students win a complimentary scooter on signing the lease on the same day. Oakbrook Walk is currently accepting bookings for fall semester at University of Florida.
Oakbrook Walk is an affordable student residence community offering comfortable and inexpensive lodging for students seeking temporary accommodation in close proximity to Shands Medical Center and the University of Florida Campus. The lodging is strategically located just 1.3 miles from the campus to allow students quick access to the college as well as to prominent restaurants, grocery stores, and shopping centers.
Oakbrook Walk has opened rental reservations for students moving to Florida for fall semester at the University of Florida. In order to make their move easier, the company has announced no-obligation open house to allow incoming students to visit the property and take a tour before making the lease decision.
Speaking about the open house program, the spokesperson for Oakbrook Walk stated, "It's that time of the year again when hundreds of students move to Florida. Just like before, we will be welcoming hundreds of newcomers moving to the state for education as well as to explore the many facets of the region. To make it a little more thrilling, we have launched an open house program with an exciting offer to win a scooter at no cost upon signing the lease on the same day."
Oakbrook Walk is one of the most luxurious properties offering comfortable accommodation at affordable price. The place is equipped with modern amenities to provide people a place where they can feel at home.
"We have equipped the place with amenities including internet and cable facilities to give students a home-like environment. We really appreciate our students' suggestions to make the place better and more comfortable for them," the spokesperson pointed out.
Oakbrook Walk allows easy access to the city and prominent public places. Students can easy move to and from the place through multiple bus routes that pass by in front of the property every 15 minutes.
About Oakbrook Walk
Oakbrook Walk is student lodging service. The company offers individual leasing to provide students with an affordable option to live during their educational at the University of Florida and Shands Medical Center.
Address: Oakbrook Walk
1331A SW 13th Street, Gainesville, Fl 32608
Telephone: +1 -352-325-4063
Website: http://oakbrookwalk.com/
E-mail: oakbrookholdingllc(at)gmail(dot)com