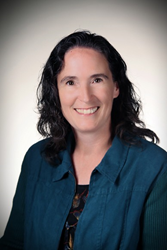 "I have a lifelong commitment to helping people maintain wellness. UWS's programs perfectly align with my passion," ~Dr. Howlett said.
Portland, Oregon (PRWEB) June 27, 2016
University of Western States (UWS), a leader in the education of health sciences professionals, is proud to announce the hiring of Bernadette Howlett, PhD, in the role of provost and vice president for academic affairs.
"Dr. Howlett brings to UWS a strong background in student learning assessment, instructional design and educational technology. She has worked directly with the accreditation requirements of the Northwest Commission on Colleges and Universities, our regional accrediting agency," said Dr. Joseph Brimhall, UWS president. "I am confident that her collaborative style and substantial expertise will guide the development and implementation of assessment and planning efforts within all of our academic programs."
Dr. Howlett earned a PhD degree in adult learning and organizational development from University of Idaho and a Master of Science degree in instructional and human performance technology from Boise State University. She will be joining UWS from Pacific Northwest University of Health Sciences, where she served as the chief research officer for three years. During her time at Pacific Northwest University, Dr. Howlett oversaw and/or participated in a variety of academic functions including institutional and programmatic accreditation, assessment, interdisciplinary research, faculty scholarship and institutional effectiveness.
"I accepted the position at UWS because of the warmth and kindness of the people, as well as my passion for the types of health care programs offered at the university. I have a lifelong commitment to helping people maintain wellness. UWS's programs perfectly align with my passion," Dr. Howlett said. "Additionally, I am originally from Portland. It's wonderful to return home, and particularly wonderful to be coming here to work at a place with such an amazing mission, staff, faculty and students."
Dr. Howlett will join the UWS campus in late June 2016.
About University of Western States
University of Western States provides a science-driven curriculum that delivers a solid foundation and competitive edge in preparing students for clinical practice. UWS is a regionally accredited, independent non-profit institution dedicated to improving the health of society through its educational programs, research and clinical services. Founded in 1904, the university offers a doctor of chiropractic degree program; master's degree in exercise and sport science, human nutrition and functional medicine, sports medicine, sport and performance psychology, and diagnostic imaging; a massage therapy certificate program; approved continuing education programs for licensed health care professionals; and clinic services in five locations through Health Centers of UWS. UWS is a founding member of the Oregon Collaborative for Integrative Medicine, an organization that aims to advance integrative health care through education, research, patient care and advocacy. To learn more about University of Western States and its academic programs, go to uws.edu.