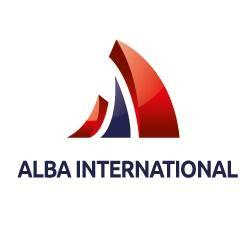 Brisbane is recognised as one of the fastest-growing regions in Australia, driving Queensland's economic growth.
Sydney, NSW (PRWEB) June 27, 2016
Alba International have a diverse client portfolio, ranging from some of the country's best-known brands to start-ups. Recently, the firm launched a new campaign after revealing that they had secured a contract with one of Australia's top retailers. As a result of this, the firm experienced new growth which has resulted in a new expansion opportunity to Brisbane.
About Alba International: http://www.albainternational.com.au/
Alba International is a young firm with huge growth goals, so the new expansion project will be spearheaded by two of the firm's top performers and they will be taking a handpicked group of rising stars with them to Brisbane.
Brisbane is the capital city of Queensland – Australia's second largest state by area. In addition to being the third most populous city in Australia, Brisbane is the largest of Australia's six capital cities by geographic area and the third largest in the world, occupying some 1,140 km². Brisbane is one of the fastest-growing capital cities in Australia in terms of population and employment. The residents are young and skilled, highly educated and culturally diverse. The Australian economy recorded its 22nd consecutive year of growth in 2012-2013 and is projected by the IMF to record growth double the OECD average in 2013. Brisbane is recognised as one of the fastest-growing regions in Australia, driving Queensland's economic growth.
'Alba International are excited to be expanding to Brisbane because it is a fantastic city and a new market to take our new client to,' said a spokesperson for the firm. 'The firm sees growth and expansion as a top priority because it determines how successful we are and the level of service that we can provide our clients,' added the spokesperson.
Alba International is a direct marketing and sales firm that champions excellence and professionalism. Alba International realises that consumers today have so much choice and need to feel reassured that brands are catering for their needs. This is why the firm lead and manage marketing campaigns. Working for a range of local and national clients, Alba International offer services that increase sales, enhance brand awareness and secure leads. The firm understand exactly what consumers want and so they tailor the campaigns to suit their every need and desires.