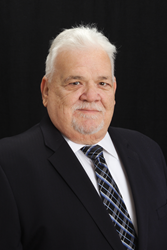 We are thrilled to bring Mike and his years of industry experience to this critical leadership role
Tysons Corner, VA (PRWEB) June 27, 2016
Octo Consulting Group (Octo), an award-winning provider of mission critical technology and digital services to the Federal marketplace, has appointed Mike Raymond as the company's Chief Strategy Officer. In this capacity, Raymond will provide strategic business development and assist in developing and implementing growth related strategies for the firm. Raymond will report to Octo Founder & Chief Executive Officer (CEO) Mehul Sanghani and will be tasked with using his experience to help him guide the firm's strategic vision and continued growth.
"We are thrilled to bring Mike and his years of industry experience to this critical leadership role," said Mehul Sanghani, CEO of Octo. "As we continue our evolution into being an established mid-tier provider of services to the Federal market, it is clear that Mike's unparalleled business development track record and experience combined with his ability to capitalize on our core competencies in system modernization and digital services – make him the ideal addition to our leadership team."
Mike brings 37 years of Government IT experience to Octo. Prior to joining Octo, Mike Raymond was a Senior Vice President at Dynanet Corporation where he led strategic capture and business development operations for the firm.
Mike Raymond also served as the Executive Vice President & Chief Strategy Officer at Acentia, prior to its acquisition by Maximus and after the acquisition of 2020 Company by Acentia. While there, he led the strategic direction of new business development and corporate market offerings, with a focus on healthcare.
At 2020 Company, Mike also served as the Chief Strategy Officer where he was instrumental in the winning three major health IDIQs with ceiling values exceeding $10B.
Raymond spent 28 years at Computer Sciences Corporation (CSC) where, as Vice President of Federal Healthcare, he was responsible for building a business portfolio of $100 million with a 900-person staff. Raymond was responsible for managing all of CSC's current federal healthcare contracts and developing new business opportunities. His customers included the Department of Veterans Affairs (VA), Department of Health and Human Services (HHS), Department of Labor (DOL), and the Department of Defense Military Health System (MHS).
Prior to serving as Vice President of Federal Healthcare, Raymond spent many years in management positions, supporting CSC's work for the National Aeronautics and Space Administration (NASA) and the National Oceanic and Atmospheric Administration (NOAA). In 1995, he managed CSC's first contract with the Health Care Financing Administration, now known as Centers for Medicare and Medicaid Services (CMS). Under Raymond's leadership, CSC expanded its healthcare business at Centers for Medicare and Medicaid Services (CMS), National Institutes of Health (NIH), and Centers for Disease Control and Prevention (CDC).
Raymond attended the University of Maryland in College Park, Maryland.
"I am excited to be joining the leadership team of what I consider to be one of the Federal market's most exciting and promising firms," said Mike Raymond. "I believe that the digital services that Octo provides - including agile software, user design, and cloud engineering services - are going to have a rapidly increasing impact and applicability within our Federal IT market. Octo has amassed a number of key process maturity certifications and already established a long track record for delivering these complex services successfully. I look forward to using my knowledge and experience in this market to help guide the firm's long term strategy and growth."
About Octo Consulting Group
Octo is an industry-leading, award-winning provider of digital services for the Federal Government. Octo specializes in providing agile software development, user experience design, and cloud engineering services that address the government's most pressing missions and modernization challenges.
Octo is one of only 11 private companies in the United States to have been appraised at CMMI® Level 4 for Software Development Maturity (CMMI-DEV constellation). In addition, Octo also maintains ISO 9001:2008, ISO 20000:2013, and ISO 27001:2013 certifications and is also one of only seven government contractors that is a Scaled Agile Framework (SAFe) Gold Partner: an industry-accepted framework for developing software applications using Agile development principles.
Headquartered in Tysons Corner, Virginia, Octo has additional offices in Alexandria, Virginia and Atlanta, Georgia.