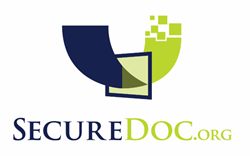 "We believe in quality and service for everyone," notes Albert Arrieta, Director of Metro Operations for CPA of NYS. "At SecureDoc.Org we encourage people to lead independent lives and demonstrate they are competent and productive citizens."
Staten Island, NY (PRWEB) June 26, 2016
When a new business opens at 1259 Bay Street on July 5th it will bring a true sense of independence to Staten Islanders. The organization is called SecureDoc.org and the concept is as new as the storefront.
SecureDoc.org offers Staten Islanders the document management services with a purpose. The gift of independence. Those who want to be free of their mounds of paper discover independence from burden. And SecureDoc.org is powered by individuals looking to lead independent lives. A division of The Cerebral Palsy Association of New York (CPA NYS Secure Doc offers confidence to the trained and physically challenged people who work there.
"We believe in quality and service for everyone," notes Albert Arrieta, Director of Metro Operations for CPA of NYS. "We encourage people to lead independent lives and demonstrate they are competent and productive citizens."
That is why the Independence Day holiday (July 5) is such an ideal time for the grand opening of the store, which is giving new customers a 10% discount off any scanning job that comes in between July 5th and 8th.
If you would like to learn more about SecureDoc.org, its satisfied clients and its range of services, go to http://www.securedoc.org. If you would like to visit the store in person, come to 1259 Bay Street near Hylan Boulevard, or call them at 917-831-3368