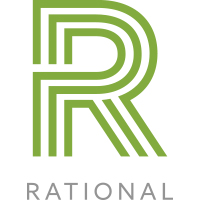 Seattle, WA (PRWEB) June 24, 2016
Rational Interaction, an integrated digital agency, announced today its placement on Seattle Business Magazine's 100 Best Companies to Work For, ranking No. 9 among the large businesses. The program, honoring Washington-based companies setting the standard in leadership, benefits, work environment, training programs and more, announced award winners during its 27th annual awards dinner on Thursday, June 23.
Rational Interaction, founded in 2009, provides its clients with integrated, immersive digital experiences and campaigns through its deep expertise in digital and technical mediums. The Seattle-based agency has experienced impressive advances in the marketing and advertising space, working alongside innovative companies such as Amazon and Microsoft and growing over 2,100 percent from 2012 to 2015.
"Our stellar team and the superb results they produce has been a large factor in our impressive growth rate," said Selina Petosa, founding principal and chief creative officer at Rational Interaction. "I'm incredibly proud of the innovative and creative talent we've fostered and Seattle Business Magazine's recognition is a testament to our awesome team and the culture they've created here at Rational."
The company has received impressive recognition for its growth and company culture, ranking No. 3 on Puget Sound Business Journal's 2016 Top Advertising Agencies list. Rational was also included on Puget Sound Business Journal's 2015 Best Workplaces and 2013 and 2014 Fastest-Growing Private Companies lists. In addition, the agency was recently ranked on Entrepreneur's Top Company Cultures list, a comprehensive ranking of high-performance cultures in U.S. businesses, and the Inc. 5000, an exclusive ranking of the nation's fastest-growing private companies.
"At Rational, we've worked hard to build more than a 'culture.' Instead, we've created a company that's a family comprised of the best and brightest," added Joseph Debons, executive managing partner at Rational Interaction. "That level of family-like trust, paired with grit, has been a key driver in Rational's continued success and growth."
Seattle Business Magazine will feature its 100 Best Companies to Work For in its July 2106 edition.
About Rational Interaction
Rational is a new kind of full-service, integrated agency with proven ability to deliver across digital, technical and consulting engagements throughout the enterprise. We are strategically focused, results driven and customer obsessed. Our award-winning digital practice brings clients' business goals to life through engaging brand experiences that raise awareness, inspire discovery and drive adoption. Rational's technical services practice combines user interface and design best practices together with deep, back-end expertise across in-house and cloud-based platforms to deliver elegant, scalable technical solutions. Whether through short-term discrete projects or longer-term engagements, Rational's consulting practice helps clients tackle their toughest ongoing challenges across marketing, operations, engineering and IT. Based in Seattle, Washington, Rational's clients consist of some of the world's biggest brands including: Microsoft, Amazon, Acer, AT&T, Cisco, Expedia, Google, The Seattle Seahawks and more. For more information, please visit http://www.rationalagency.com.