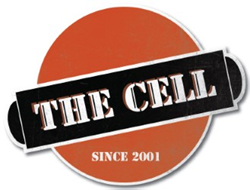 "I don't know how Ms. Mansini does it. She brings us on a culinary journey that is funny, touching, wrenching and somehow delicious throughout." Bob Tzudiker, writer (Newsies, Tarzan)
Albuquerque, NM (PRWEB) June 29, 2016
"Everything that happened to me that was momentous happened around a meal or something I was cooking." Mansini is talking about her one-woman show, The Meatball Chronicles, which she will perform at The Cell Theater in Albuquerque this August.
"The conceit of the show is my recipe for a meatball, with each ingredient bringing forth a story, and it all comes together in the end, just like a meatball does." The Meatball Chronicles follows Mansini through a culinary journey of her childhood, her relationships with men, and in particular, her complicated relationship with her mother. As she moves masterfully through each Italian recipe, the stories associated with the ingredients reveal the complex ways that families cope, laugh, grieve, and show their love through food. Under the guidance and direction of Tanya Taylor Rubinstein, followed by successful readings in Santa Fe and the Last Frontier Theatre Conference in Valdez, Alaska, the show had its first run in Santa Fe in May. "It was very successful and was so well received—beyond my wildest dreams. It is amazing how many people have deep associations to food and family."
Mansini grew up in Connecticut in a large Italian family, where she says "everyone cooked!" Her meals in Santa Fe are legendary, people vying for an invite to her traditional Seven Fishes dinner on Christmas Eve. "A lot of people who know me and have eaten with me asked if I would be cooking on stage. To tell you the truth, that was the first impetus I had. But as the show went through its evolution, I realized NOT cooking left room for the audience to have their own experiences with their own food memories. If they were busy taking in the aroma of MY cooking, they might be thinking 'Oh gee, my grandma's didn't smell like that.'
So having video allows people to engage in their own olfactory recollections." Video? Yes, there is a strong video component to the show. Artist David Forlano, husband to Mansini, created the video as a companion. The couple has worked together in that capacity on previous projects. A very successful artist in his own right, Forlano says, "The role of the video component is to help poke memory and nostalgia for the audience. We worked closely together to craft the multi-media components and it was a thrill to see her seamlessly weave the visuals and sounds into her performance. She brings her audience squarely into the center of her story."
Despite Mansini's success as an actress, appearing off-Broadway in New York City, in many films such as "Crazy Heart" and TV shows like "Better Call Saul", doing her own solo show is a big step. "Doing a solo show is a different experience because it really is me," she says. "I'm stepping out into my own as an artist. As a person in life, you're dealt a hand of cards when you are born and it's your job to figure out how to use them," says the acclaimed Santa Fe actress. "As an artist, I wanted the show to be about how I decided to play my hand. I often play it with food. It's who I am and what I do."
And there is more eating to look forward to in Albuquerque this summer. In Santa Fe, Mansini and the Chronicles created a collaboration with Restaurant Martin. The prix fixe dinner inspired by the show with Chef Rios was such a great success that Mansini decided to keep the culinary magic working on the stage and off. Mansini is solidifying a new collaboration with another restaurant in Albuquerque to offer audience members an opportunity to have a similar experience with another New Mexican chef. The Meatball Chronicles opens August 4th at The Cell Theatre, 700 1st St. NW, Downtown ABQ Tix: LiveAtTheCell.com or 505.766.9412 Performances: August 4, 5 and 6 at 8pm and a matinee on August 7th at 2pm. Mangia!