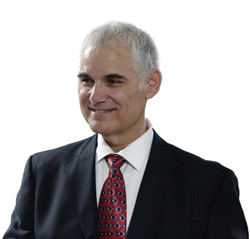 If millennials are going to navigate through the world of real estate, they'll need every possible tax-protected benefit available to them.
Asheville, NC (PRWEB) June 25, 2016
Responding to a recent article posted on NREIOnline.com, James Hitt, CEO of American IRA, offered a unique take on what affluent millennials can do in order to make the most of their wealth and retire with comfort and security.
"What we see on this list," said Jim Hitt, referring to the "Top 12 Cities where Affluent Millenials Live," isn't only high real estate value—it's also high real estate costs. If millennials are going to navigate through the world of real estate, they'll need every possible tax-protected benefit available to them."
Pointing out that a Real Estate IRA, in which an investor can hold real estate in a tax-protected retirement account, can be a great vehicle for millennials who want to maximize their retirement investments, Jim Hitt pointed out the advantage of using leverage to enhance an account's investments.
"With a Real Estate IRA, millennials—and, indeed, all investors—can utilize non-recourse loans in order to acquire more assets," said Jim Hitt. "In cities like Oakland, Washington, and New York, there are sometimes no other ways to get enough capital in order to make a substantial real estate investment with retirement in mind."
High real estate values tend to mean high rental income as well, Jim Hitt pointed out, which is one of the many reasons that investors seek to hold some amount of real estate as part of their retirement plan. Although many millennials don't yet have the resources to make this happen, the use of a non-recourse loan could mean having enough leverage to start a Real Estate IRA with high-quality, valuable investments.
"It comes down to your priorities as an investor," said Jim Hitt. "And you don't have to live in an affluent area in order to maximize your investment opportunities."
About American IRA, LLC:
American IRA is committed to providing every client with gold-level service, regardless of account size. Experience their expertise through their certified IRA services professionals. Enjoy the value with one low annual fee of $285 with unlimited assets and unlimited account values. American IRA clients love the benefit of no charge for "All Cash" accounts. The performance of the American IRA staff is unmatched, with quick and efficient processing within 48 hours.
American IRA services thousands of clients and has over $300 million in assets under administration.
American IRA was built by investors for investors, and brings their successful investment experience to the table, providing excellent educational material showing the public that their self-directed IRA account can invest in a variety of assets such as real estate, private lending, limited liability companies, precious metals and much more.
American IRA is conveniently located in Asheville, NC and Charlotte, NC, and serves clients nationwide.
American IRA is the sponsor of American Wealth Radio. Click here for more information.