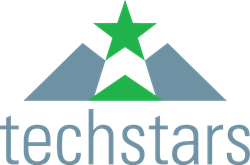 What started as a small network of people in Chicago trying to help 10 startups has grown into a part of the largest interconnected network of entrepreneurs, mentors and investors in the world.
CHICAGO (PRWEB) June 27, 2016
Techstars Chicago, one of the world's leading accelerator programs, announces the 10 startups that will comprise its summer 2016 class. Five startups in the class are from the Chicago area while the rest hail from Miami, Orlando, Portland, Cincinnati and Los Angeles.
"The Techstars Chicago program has helped solidify Chicago as a leading destination for technology startups. What started as a small network of people in Chicago trying to help 10 startups has grown into a part of the largest interconnected network of entrepreneurs, mentors and investors in the world," said Troy Henikoff, managing director of Techstars Chicago. "I'm excited about this year's class and look forward to watching them develop into the next generation of technology companies moving our ecosystem forward."
The summer 2016 Techstars Chicago class includes:
Bright is a tool that helps SaaS companies increase their profitability by instantly reporting the metrics that matter, enabling them to drive better results.
Brightwork is a developer tool that makes APIs easier to use by enabling them to be hot swappable, requiring no coding or re-deployment of code when switching external services.
CompleteSet helps collectors track, buy and sell collectibles. The interactive site matches items from sellers to collectors who want to acquire them, be it antique toys, vintage clothing or modern memorabilia.
ConvertFlow is a suite of tools, easy for marketers to implement, that helps growing companies convert more website visitors through personalized calls-to-action, retargeting ads and triggered emails from third-party apps.
Fitbot helps personal trainers and fitness coaches save time, increase their reach and earn more revenue through remote coaching.
Jio is giving parents peace of mind by creating a wearable device so discreet it can easily be embedded into small children's clothing to provide comprehensive monitoring and notification capabilities.
LogicGate empowers enterprises to use a drag-and-drop interface to deploy custom business applications linking people, processes and data across organizations without having to write a single line of code.
Pak'd makes lunch easy for busy families by delivering fresh, custom, pre-packaged lunches direct to your door.
PartySlate is the destination for anyone planning a party; its photo-rich site provides inspiration, event ideas and access to local event professionals.
Stationfy is the easiest way for fans to find and watch the great sports moments they most care about and follow their favorite events, teams and athletes.
Techstars Chicago portfolio companies enter into an intensive three-month program, culminating with Demo Day, an annual event showcasing the companies and their products to more than 500 investors from across the country. Throughout the program, companies meet with more than 150 mentors, including individuals who have built and scaled some of the nation's largest technology companies. In addition to mentorship, office space and access to the global Techstars network, each company receives $20,000 in seed funding and also has the option of a $100,000 debt note.
Techstars Chicago Demo Day is a private event and will take place on September 29 at the House of Blues.
Nearly 90 percent of Techstars alumni globally are still in business today or have been acquired. For more information, visit techstars.com.
About Techstars Chicago
Techstars Chicago, formerly Excelerate Labs, is one of the nation's premier accelerator programs for technology startups. The program has graduated 60 companies, which have gone on to raise more than $100 million in funding to date. Named one of Forbes Magazine's Top 10 Hottest Startup Incubators, Techstars Chicago operates out of the 1871 incubator space in Chicago's Merchandise Mart. For more information, visit Techstars.com/program/locations/chicago.