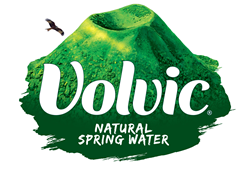 The dirtiest most Rugged Maniac will win a month's of supply of Volvic Water
New York, NY (PRWEB) June 24, 2016
Willing to discover your strength and inner self or simply awake the volcano in you? Rugged Maniac 5k Obstacle Race returns to Brooklyn this Saturday, June 25th with 25 epic obstacles and an awesome festival.
More than 5,000 Maniacs will get rugged by tackling obstacles like mud pits, water slides, trampolines, and towers of shipping containers.
"For VOLVIC, this partnership with Rugged Maniac provides a unique opportunity to engage with our consumers looking to achieve new heights," says Olivier Sonnois, Team Leader at Brands Within Reach.
The VOLVIC team will activate a photo booth and Volcano pong for all participants. "The dirtiest, most Rugged Maniac will win a month's supply of Volvic Natural Spring Water," adds Sonnois.
The NYC Rugged Maniac will be held on Saturday, June 25th in Brooklyn at the Aviator Sports and Events Center.
Show your determination, grab a Volvic, and get out there!
Volvic is distributed by Brands Within Reach, llc
141 Halstead Ave –Suite 200 – New York, NY 10543. http://www.volvic-na.com
Contact us at volvic(at)bwrgroup.com