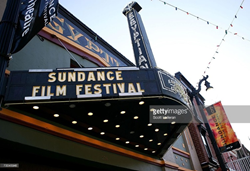 Watching two cultures join together to produce something new is always satisfying to watch.
(PRWEB) August 30, 2016
Many have experienced the free artistic expressionism of the Sundance Film Festival; however, not too many are familiar with the event's origins. Oddly enough, the festival became a way for actor Robert Redford to find balance and focus in his life. He never expected to become a Hollywood millionaire and develop a place where unrepresented artists could showcase their work free of corporate oppression.
The inspiration for this bastion of cinema had come from Native American culture and the landscape of the American Southwest. Even the start of each film festival season begins with a Native blessing. When Archeologist's Digest published an article about Redford's estate earlier this year, they found that from over 30 years of building Sundance into what it is, Redford had one of the largest personal collections of Southwestern and Native American art and artifacts dwelling in his home.
A spokesman for TurquoiseJewelry.com, Jack Burch, gave a statement in honor of this recent release of Native American art that collaborates so nicely with Southwestern art. "Watching two cultures join together to produce something new is always satisfying to watch. Just as the stunning landscape of Sundance and the Southwest region produced the style and atmosphere of the festival, we would also like to invite the general public to engage in Native American culture as well."
TurquoiseJewelry.com represents some very talented Southwestern and Native American style artisans that take their history, traditions, and heritage to create the art found on this site. The company showcases beautiful pieces of Native American and Southwest jewelry and the team at TurquoiseJewelry.com would like to extend a warm welcome before the Sundance Film Festival 2017 begins. Anyone that wants to embrace the beautiful open skies, the stunning green hills, and fresh open air of the Native American and American Southwest landscape is welcome at TurquoiseJewelry.com.