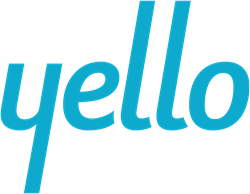 Chicago, IL (PRWEB) June 27, 2016
Yello, the leading talent acquisition software company, announces the availability of its latest product on its talent acquisition platform, Yello Referrals. Using Yello Referrals, companies can cost-effectively and compliantly source and hire candidates within their employees' networks, and as a result, strengthen the culture and capabilities of the overall organization.
According to the recent 2016 Yello Recruiting Study, 94 percent of employees would refer their current company to a friend. However, most companies currently have antiquated and fragmented referral processes in place, a lack of employee incentives, an unclear process and limited transparency. Yello Referrals streamlines the overall process and communication between applicants, human resources departments and employees.
"The best hires are often employee referrals, but until now the referral process hasn't exactly been employee-friendly," said Jason Weingarten, CEO and co-founder of Yello. "By making the process more efficient, Yello Referrals enables companies to hire top talent, while facilitating engagement and retention for current employees."
Other key benefits of Yello Referrals include:

Increases the applicant-to-hire conversion rate, due to a pre-vetted candidate pool.
Incentivizes the referral process and allows employees to view referral bonus amounts accumulated over time, to facilitate employee engagement and retention.
Streamlines communication between talent acquisition, human resources and payroll departments.
Increases hiring transparency by updating employees on where their referrals stand in the application process, while saving HR departments time from responding to employee referral status inquiries.
Mitigates legal risks associated with many multinational companies' stringent employee referral policies.
The Yello Referrals portal is exclusively accessible to an organization's employees and generates a personalized tracking link – specific to each employee – so they can share job postings with their networks, or send directly to a specific candidate they would like to refer. Once a referral applies, employees can track every step of the process without having to reach out to the recruitment or human resources teams. In the portal, employees can also track their referral rewards as they accumulate. By incentivizing employees and creating transparency, Yello Referrals facilitates engagement and cost-effectively streamlines the recruiting process.
Visit Yello Referrals to access more information.
About Yello
You had me at Yello: Work with the Chicago-based software leader that is radically reinventing recruiting. Employers of all sizes – from Fortune 500 multinationals and large public sector organizations to high-growth early stage companies – rely on Yello to manage and mobilize their recruiting processes. Previously known as Recsolu, Yello's considerable experience includes campus, professional, high volume and specialty recruitment. When you're ready to say hello to your next great hire, think Yello.