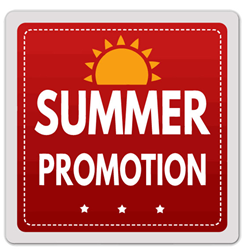 St. Cloud, Florida (PRWEB) June 28, 2016
SonoDepot recently rolled out a seasonal preventive maintenance service promotion allowing customers an opportunity to save. New customers and previous customers who have not had preventive maintenance within the past 12 months are invited to reap the benefits of limited time special pricing.
Preventive maintenance is recommended by manufacturer and is required for accredited institutions and owners of ultrasound equipment.
Ultrasound Service Promotion
Consoles $400, Portables $275
Preventive Maintenance must be completed by 10/31/16
Follow these helpful tips to get the most from your ultrasound equipment:
1. Review Manufacturer Contract & Warranties
Have a third party ultrasound service professional verify the condition of high-failure items like control panels, probes and power supplies prior to the expiration of the warranty.
2. Inspect Ultrasound Systems Regularly
Detecting probe damage early on may saves thousands of dollars in future repairs.
3. Back Up the System
At least twice annually to avoid exessive downtime in the event of crashes or corruption
4. Maintain a Service Schedule
This is perhaps the most crucial tip to guarantee longevity of equipment. Thorough preventive maintenance twice a year along with regular probe inspection is essential for keeping your image and your machine up and running.
Many preventive maintenance plans provide an average of 30% savings or more on ultrasound repairs.
About SonoDepot
Floyd McAuliffe, Founder and President along with his brother Jack McAuliffe, CEO, are the owners of SonoDepot and trailblazers of OEM-Independent Ultrasound Support providing superior service to healthcare providers in the U.S. since 1985. SonoDepot, based in Central Florida, is an exclusive sales and service provider for the revolutionary Alpinion Ultrasound product line featuring the E-CUBE series. The company also proudly repairs, services and sells the industry's most respected brands including GE, Philips, HP, and Siemens. SonoDepot's services include ultrasound repair, transducer repair, probe evaluation and maintenance. They are retailers of both new and refurbished ultrasound systems. With a rapid 15-30 minute response time and 24/7 nationwide service, SonoDepot is keenly focused on customer service. 90% of SonoDepot's ultrasound repair clients are repeat customers who refer colleagues.