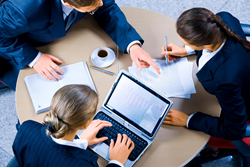 The Right Partnership makes a worl of difference
Garden City, NY (PRWEB) July 07, 2016
With this list of effective business tactics, Nazaire aims to assist small to medium sized businesses with establishing financial security and becoming more profitable.
Nazaire & Co.'s 6 tips for business is one of many resources that can be found Nazaire.com, also providing specialized articles and posts geared towards individuals, businesses, and investors. Nazaire's resources are completely free of charge and be underneath the Advisor tab, found on site navigation bar.
In addition to these resources the site also provides an in-depth look into its plethora of services including accounting and bookkeeping, business consulting, tax preparation services, technology consulting, and many more spread across various industries. The site also provides users with links to multiple financial calculators as well as state and federal taxation sites for further information.
Without giving too much away some of Nazaire's tips for business success include learning from other small businesses and not being afraid to try new idea as few, while putting a focus on the how taking care of the little things from within your business can make big difference.
When it came to Nazaire & Co.'s role in helping small to medium sized businesses succeed she stated, "As somewhat of a small business ourselves, Nazaire & Co. strives to present others find the key to success and guide them to their financial goals. This includes establishing financial security, a high margin of profitability, overcoming the obstacles that go along with it."
For anyone looking for additional assistance in running their business, Nazaire & Co. also has a blog containing tips to mastering the tax season and bookkeeping advice that be used to help save money on both a business and personal level; located on their website as well.
Nazaire & Co. is a full service Accounting & Consulting firm geared toward the needs of small to medium size businesses and individual clients. Integrity, innovation, industry expertise, and an on-going commitment to quality are the core values that guide us in our business.