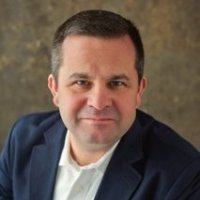 Everyone at Capio learned so much from our clients and other healthcare executives. We really appreciate the time they spent with us, and the contributions they made to the event. Thank you!
Lawrenceville, GA (PRWEB) June 27, 2016
Capio Partners held its summer executive leadership symposium in Nashville, TN on June 1-3, accommodating guests at the Renaissance downtown.
This event was exclusively for healthcare providers and offered an opportunity to collaborate and network with healthcare leaders from across the U.S.
On the date of arrival, Capio held a formal dinner for all of the guests at the Southernaire downtown Nashville. The next morning, golf carts arrived early in the morning to transport guests to the redpepper building for the networking meeting.
The three­-hour session combined open forum, structured dialogue, break­out brainstorming activities, and a unique take on exploring opportunities to innovate, drawing from the process of songwriting.
The session was facilitated by Nate Fleming (redpepper), who worked with accomplished singer/songwriter Jeffrey Jacob (The Song Team) to create a lively and immersive interactive experience. Sherrie Krenn, also from The Song Team, assisted Jeffrey and the leadership members with the lyrics. In the end, the session produced a fully composed, original song that captured the main themes and insights from the session; and was performed live.
Capio's Chief Executive Officer, Mark Detrick, sums it up, "A great time was had by all! Great city, hosts, entertainment, food, and most of all the people that participated in this productive and fun event."