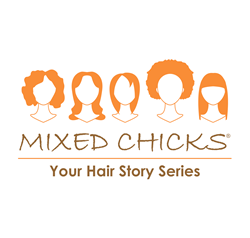 Los Angeles, CA (PRWEB) June 27, 2016
Fan and celebrity-favorite, Mixed Chicks just launched a brand new blog series, Your Hair Story, that gives its customers and fans a platform to tell their personal hair journeys and how Mixed Chicks has been an integral part of that story.
The innovative and dynamic Your Hair Story series, created by Columbia College Chicago graduate student Desiree Johnson, gives Mixed Chicks users the opportunity to share their individual stories behind their hair. Whether their hair kinks, coils, curls or waves, each Mixed Chicks user has an exclusive story that reflects their culture, race, ethnicity, and upbringing. Hair, like Mixed Chicks' customers, comes in all shades, textures, and shapes unique to each person, and Mixed Chicks is celebrating that diversity through honest, bold stories in the series.
"Whatever ethnic background or glorious combination our customers are, Mixed Chicks wants to celebrate their unique and wondrous stories and experiences," said Wendi Levy, Co-founder of Mixed Chicks. "With the Your Hair Story series, we are offering a platform for our diverse, passionate fans to share their experiences, and inspire others globally. We want to start a revolution of embracing who they are by beginning with their hair and giving them the confidence to wear it how they want."
Readers are encouraged to read and engage with Mixed Chicks' lovely women and men who exhibit beauty from the root at Your Hair Story.
"I wanted to create a platform that intertwined the growing beauty movement that Mixed Chicks showcases with the art of storytelling," shared creator Desiree Johnson. "This series gives a voice for people to share how this company and their products are directly linked to their daily living. I'm excited to have a series dedicated to the customers and empowers them to embrace their individual selves outside of the status quo for beauty."
To view the series, visit: http://blog.mixedchicks.net/mixed-chicks-hair-story-series/
Mixed Chicks is a diverse brand dedicated to solving the unique hair and beauty issues that face the multicultural woman and man. Men, women and children can refresh, nourish and protect their hair with quality ingredients that deliver results with Mixed Chicks.
Mixed Chicks has a huge fan base including celebrities Halle Berry, Ciara, Nixon Payne and Macy Gray, who often mention their passion and success with the products in the press.
About Mixed Chicks
For years, multi-cultural people with hard to manage hair traveled from store to store, trying to blend products in a hopeless attempt to tame their locks. Founders, Wendi Levy and Kim Etheredge, two "mixed chicks," created a product line because they needed it. Friends and family encouraged them to package it and soon their business flourished. With several celebrity endorsements and tons of online customer support, Mixed Chicks is bringing their products to the world.