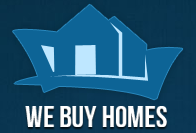 Washington, DC (PRWEB) June 27, 2016
Due to rapid company growth and an expansion of staff and resources, We Buy Homes has moved its headquarters from Virginia to Washington, DC.
We Buy Homes achieved high growth right out of the gates when it initially launched five years ago and largely attributes its growth to having put together a team of highly experienced executives and professionals from the home building and technology industries. When developing its business plan, We Buy Homes saw a tremendous opportunity in the home buying industry where most companies operated like dinosaurs in a new economy where technology is vital to operate efficiently and make intelligent decisions. We Buy Homes' management team quickly implemented best practices from home building, home renovations and technology industries into its operating plan to revolutionize the way the typical home buying and selling are done.
We Buy Homes offers cash for "As Is" homes, giving homeowners that have inherited a house, seniors looking to downsize, landlords selling off of rental properties and homeowners that don't want the expense and time of renovating a home to sell it, a hassle-free option. With a proven industry track record, outstanding customer service, timely closings and no-obligation competitive cash offers (often provided within minutes), thousands of homeowners have escaped the stress and expense of renovating their homes for sale, having their home sitting on the market for months and then having to pay real estate commissions when an offer finally did arrive.
Despite We Buy Homes launching during a severely depressed real estate market and in a down economy, its a passion for excellence and professionalism enabled the company to not only survive, but thrive.
With a new operating facility in Washington, DC central to its operations, We Buy Homes will continue to grow sustainably while making a positive difference in every community where it buys, improves and sells homes.
For more information or to get a quick, competitive offer on your "As Is" home, please visit webuyhomes-inc.com/about-us
About We Buy Homes
We Buy Homes is a cash-for-home company that purchases houses in any condition. Headquartered in Washington, DC, We Buy Homes buys houses in Maryland, Washington, DC, and Virginia for all cash, no realtor commissions, and in As Is condition. The company then renovates the home and prepares it for sale. The aim of We Buy Homes is to provide a fast and easy way for homeowners to divest themselves of homes they no longer want or need, and to help those who do not want to engage in costly renovations or rely on the unstable housing market for a sale. We Buy Homes is proud to improve the real estate values in the communities in which it operates.
Contact Details:
We Buy Homes
1725 I St NW, Suite 300
Washington, DC 20006
Phone: 1-877-715-5508
Source: We Buy Homes
###