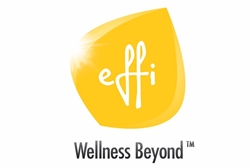 Los Angeles, CA (PRWEB) June 28, 2016
For Immediate Release
Eco Friendly Foods Initiative® / EFFi Foods® joins the Plant Based Foods Association® (PBFA), a new trade group with the mission of educating and lobbying on behalf of the plant-based food industry. The PBFA represents the nation's leading plant-based food companies and is set to change the debate on important public policy issues such as dietary guidelines, engagement in education, public relations and media outreach to increase visibility for plant-based foods.
EFFi Foods® joins PBFA and its member companies that together 'take a seat at the table' on Capitol Hill and become a part of the conversation from school lunches and dietary guidelines to environmental issues, which is a big step for the food industry.
"Every other sector of the food industry -- from sugar to organics -- is represented in the policy arena," said Michele Simon, a public health lawyer, food policy advocate and Executive Director of the PBFA. "The time has come for the plant-based food industry to also have a collective voice."
"We are not into policy-making but it's about time to get the same consideration on Capitol Hill as dairy and meat," says Carina Ayden, Founder and Executive Director of EFFi Foods®.
"The connection between origins of food, the environment and our health has never been as apparent as it is right now. The paradigm shift is undeniable: people want to spend less money on medical bills and they want food that is affordable and good for them and their families."
In Washington DC, the association is working with Elizabeth Kucinich, an independent trans-Atlantic organizational development, campaigns, and government affairs consultant who also helped to establish the Congressional Staff Vegetarian Association.
Many institutions and health organizations such as the American Heart Association and the United Nations recognize and emphasize the need to shift towards a plant-based diet for both health and environmental benefits. The Johns Hopkins Bloomberg School of Public Health's Center for a Livable Future recommends cutting back on meat not just for health and the environment, but also due to concerns for animal welfare, risks to workers and antibiotic resistance.
About Eco Friendly Foods Initiative®
EFFi Foods® is a nutritional food company at the forefront of the regeneration and restoration of the food system as well as the advancement of the health and wellness movement. Built on pillars of health, wellness and sustainability, EFFi Foods® is dedicated to disrupting the unhealthiest and over-saturated food categories by providing innovative plant-based foods designed and produced with the highest restorative impacts on the planet and humans, maximum health benefits and exceptional taste.
effifoods.com
Facebook.com/effifoods
Twitter.com/effifoods
About the Plant Based Foods Association
PBFA's mission is to ensure a fair and competitive marketplace for businesses selling plant-based foods intended to replace animal products such as meats, dairy, and eggs, by promoting policies and practices that improve conditions in the plant-based foods industry, and educating consumers about the benefits of plant-based foods.
###
For Media Inquiries, please contact:
EFFi Foods
Info(at)effifoods(dot)com
Phone: (805) 886-9617
Fax: (419) 844-0928