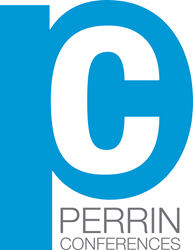 Berwyn, PA (PRWEB) June 27, 2016
Some of the highlighted conference panelists at the Perrin Conferences 2nd Annual Construction Defect Conference, taking place November 1-18, 2016, will discuss an array of compelling topics such as: What Kept You Up At Night? An Update on Complex Construction Cases; Jurisdictional Update: The Hot Spots and Under the Radar Jurisdictions; Construction Defect Coverage Wars; Right to Repair Act; How to Best Economically Defend Construction Defect Cases; and Alternative Dispute Resolution – What Seems to be Working.
Featured Panelists Include:
Paul Amirata, Vice President, CD/CGL Claims, Cranmore, St. Petersburg, FL
La Tonya Darby, Supervisor Major Claims/Construction Defect Unit, Tristar Risk Management, Philadelphia, PA
Susie Ferguson, Senior Claim Consultant-Technical Claims Manager, American Contractors Insurance Group, Richardson, TX
Thomas Gesner, Claims Manager, Construction Defect Group, Liberty Mutual Insurance, Dover, NH
Cathy Hendrickson, Assistant Vice President, D.R. Horton, Inc., Dallas, TX
Henrietta Hinojosa, AIC, Vice President, National Claim Services Inc., Atlanta, GA
Guy Hollingsworth, Architects and Engineers Professional Liability Claims, The Hanover Insurance Group, Inc.
Steve Lokus, Assistant Vice President, Claims Manager, Navigators, Los Angeles, CA
Phyllis Modlin, Claims Manager, Markel Corporation, Walnut Creek, CA
Jeffrey Price, CPCU, AIC, SCLA, Corporate Claims Technical Director, The Main Street America Group, Jacksonville, FL
Mary Rowe, Claims Manager Construction Defect, Markel Corporation, Red Bank, NJ
Deana Smyth, AIC, CRIS, Claims Manager-Standard Claims, Vela Insurance Services, Omaha, NE
Wilson Townsend, Vice President Claims, The RiverStone Group, Manchester, NH
Stacy Van Pelt, Senior Claims Examiner, Markel Corporation, Red Bank, NJ
Thomas A. Zawistowski, AIC, Assistant Vice President, Claims, IronShore Claims, LLC, New York, NY
The conference will be chaired by Gary F. Baumann, Esq., Baumann, Gant & Keeley, P.A., Wilson Townsend, Vice President Claims, The RiverStone Group and Luke Ryan, Shinnick & Ryan LLP.
The conference offers CLE accreditation for qualified candidates, including a session for ethics credit. CE Adjuster Credit applications have been submitted in select states for approval. For more information about the agenda and registration, please visit http://www.perrinconferences.com .
About Perrin Conferences
As the leading national provider of joint plaintiff/defendant litigation conferences, Perrin Conferences offers comprehensive and specialized continuing legal education (CE/CLE) in an atmosphere of learning, networking and sharing. The company's conferences attract influential leaders and foremost talent in the legal industry to discuss current topics in litigation through mock trials, presentations and webinars, setting the standard in professional litigation education and networking.
Contact:
Bethany Corio
Perrin Conferences
T. 610-220-1817
bcorio(at)perrinconferences(dot)com
http://www.perrinconferences.com