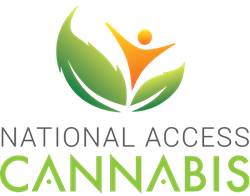 This landmark study is designed to find a safe alternative to the dangerous opiates that are involved in thousands of overdose deaths annually.
Ottawa, On (PRWEB) June 27, 2016
National Access Cannabis in collaboration with Phytosciences Consultants in the U.S. are establishing the largest Harm Reduction Study involving opioids and cannabis in North America. This two-year, evidence-based cohort study, will investigate the potential of prescribed pharmaceutical-grade cannabis as an opioid substitute in the treatment of chronic pain and acute conditions.
Canada and the U.S are at the center of an opioid epidemic. Deaths due to opioid overdose continue to rapidly rise in Canada making it second in highest users of opioids and third leading cause of accidental death in Ontario. In Ontario alone, these drugs are estimated to have killed nearly 2,500 people between 2011 and 2014.
The objective of the study is to assess the therapeutic satisfaction of patients using prescribed cannabis and to compare the subjective effects among the available strains as compared to prescription opioid use. The results of this study may aid in further research, present information, options and next steps for developing an effective evidence-based policy for potential substitution of opioids.
In recent news, opioid overdose involving Fentanyl made headlines as the main factor in the death of the musician Prince. While in Canada the number of opioid deaths and overdoses are increasing rapidly. In 2007 an estimated 47,000 deaths a year were reported by the Health Officers Council of British Columbia. The Narcotics Control Board reports that Canadians use of opioids increased by 203% between 2000 and 2010.
This groundbreaking international Harm Reduction Study will provide a basis to create clinical guidelines for healthcare practitioners. The vital missing information is in the clinical evidence healthcare practitioners need in order to advise patients on optimal dosages, strains and routes of administration with respect to comorbidities, contraindications, adverse effects, drug-drug interactions and medical conditions.
To read full details on the Harm Reduction study visit http://www.opiatestudy.com
About National Access Cannabis
National Access Cannabis operates in various cities across Canada and assists patients to improve their quality of life. Our cannabis consultants guide patients through the process of obtaining the required legal documents to possess medicinal cannabis. They also connect patients with a suitable legal, licensed producer approved by Health Canada. As well as educate patients on the various forms of consumption, plant varieties, cannabinoids, effects, etc. National Access Cannabis has developed a secure, non-transferrable Medical Cannabis card and continues to work with law enforcement to achieve national recognition. National Access Cannabis has an extensive physician network and connects patients with Health Canada approved licensed producers which test and regulate their cannabis. For more information visit NationalAccessCannabis.com.
About Phytosciences Consultants
Founded by President and CEO Dr. Pritesh Kumar, PhytoSciences was conceived to represent patients and to provide clinical trial solutions and quality control services to the medical cannabis industry. Phytoscience's primary mission is to promote cannabinoid research, establish standards within the cannabis testing sector and serve as a global leader in ethical laboratory and testing practices.