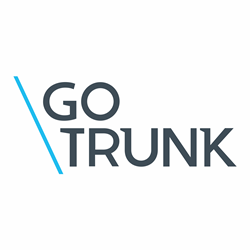 "GoTrunk offers the most compelling and competitive range of SIP Trunking features in the marketplace."
(PRWEB) June 28, 2016
A breakthrough SIP Trunking solution launched this month is promising to free businesses from their fixed line telecoms deals, delivering powerful communications features at a fraction of the traditional cost.
GoTrunk is a fully featured SIP Trunking solution for inbound and outbound calls, one that will give businesses greater control over expenditure while ensuring world-class business services.
GoTrunk is the latest service launch from Level 7 Systems, best known for their cloud PBX solution VoIPstudio. Marketing Manager Olga Zarzeczna says GoTrunk has been designed to deliver the ultimate in business functionality and features, combined with exceptional reliability and a commitment to open standards.
"GoTrunk is made by engineers for engineers," she says. "This means it's reliable, easy to implement, and comes with world-class customer support available 24/7. The benefits of SIP Trunking will appeal to business leaders - the people who focus on reliable, high quality communications at low cost. Our solution is technically superior, with features that will matter to the IT and telecoms experts - the people who care about the details of initiating, maintaining and manipulating calls between endpoints."
"SIP Trunking is a way of utilizing a more conventional PBX telephone system and other business communications such as video and web conferencing over the Internet rather than using traditional telephone lines or ISDN. It provides the ability to mange a unified communications system that is reliable, robust, agile and feature rich while also delivering significant cost savings."
The benefits for businesses include lower call rates; free internet calls between SIP endpoints; per second billing; the ability to add and remove users at will for increased business agility; virtual numbers in more than 4000 cities worldwide; and easy call recording together with unlimited storage - so that recorded calls become an invaluable business record.
"GoTrunk offers the most compelling and competitive range of SIP Trunking features in the marketplace," says Ms Zarzeczna. " The service is aimed at bigger businesses, typically 700 users or more - the kind of organization that has already invested in advanced telecoms equipment, such as an IP-PBX.
"Smaller business would be better suited sticking with a VoIP provider such as our sister product VoIPstudio. For many larger firms, combining the two services could provide an unrivalled combination of cost-effective services and powerful communications."
GoTrunk has officially been launched in June 2016. Businesses can find out more and register their interest at gotrunk.com.
About GoTrunk
GoTrunk is a world-class SIP Trunking solution designed by engineers for engineers, and delivering an unrivalled range of business benefits. A SIP trunk replaces the need for traditional telephone lines to connect your PBX to the Public Switched Telephone Network (PSTN). Go Trunk enables business users to make and receive calls at lower cost and higher reliability, with a full range of modern communications features.
GoTrunk is part of Level 7 Systems, one of the most trusted providers and innovators in the world of SIP and creators of the business Cloud PBX solution VoIPstudio.
You can find out more at: gotrunk.com and level7systems.co.uk.