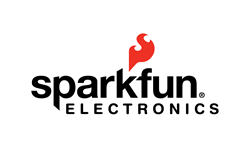 At SparkFun, our goal is to make the world of electronics accessible to everyone
Boulder, CO (PRWEB) June 27, 2016
SparkFun Education, leading provider of maker education curriculum, professional development, and kits/materials, today announced the release of the online community, InventorSpace, which combines SparkFun's curriculum with its electronics kits, circuit boards, robotics components, and other materials to bring engaging supplemental content to teachers and students.
The SparkFun InventorSpace empowers users to:
-Explore existing projects and activities that apply to several subject areas, including computer science, physics, science, arts/humanities, and engineering
-Access projects that address topics such as programming, breadboarding & electronics, crafting & making, and using fabrication tools
-Utilize filtering and trending to find the right project
-Assign projects to students and monitor progress directly within the platform
-Share projects, videos, lessons, and experiences
The content created in InventorSpace can be leveraged by educators to drive interactive, hands-on learning in the classroom helping to meet NGSS standards. InventorSpace is built on the Workbench platform—which is a flexible platform for content and interactivity that supports students in learning STEM skills while building and creating.
"At SparkFun, our goal is to make the world of electronics accessible to everyone by providing the tools, resources, and support to help budding inventors fulfill their vision," said Nathan Seidle, founder and CEO of SparkFun. "We are excited to find a like-minded partner in Workbench that will help us partner with schools and districts to achieve their goals."
"SparkFun offers incredibly rich and engaging tools to not only teach STEM concepts, but to also provide progressive educators ways to use SparkFun products in innovative humanities and arts programs," said Chris Sleat, founder and CEO of Workbench. "Through this partnership, we will help them connect to their customers with content and community, and help their customers connect to each other in new ways."
To view InventorSpace, go to http://invent.sparkfun.com.
About SparkFun Education (http://www.sparkfuneducation.com)
SparkFun Education connects learners with the spirit of innovation that will lead to a generation of thinkers who can shape the world with powerful ideas and solve real-world problems with technology. Sparkfun views electronics as more than a hobby or a career path, but as a creative medium for advancing teaching and learning. The curriculum and resources are designed specifically as hands-on learning tools to help today's students learn skills for the creative and digital economy—critical thinking, collaboration, communication, curiosity, problem solving, and invention. Ultimately, the goal is to make it easy for students to experiment and become "Citizen Scientists."
About Workbench (http://www.workbenchplatform.com.)
Workbench's core mission is to partner with maker-space companies to create online learning communities called workbenches. These workbenches foster an engaged community where users can interact with the company and with one another to share programs, videos, lessons and experiences in order to drive interactive, hands-on learning in the classroom. In addition, the fully integrated and custom learning management system within Workbench allows teachers to assign lessons and monitor student progress.