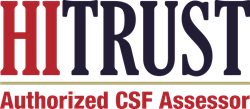 Earning the prestigious HITRUST CSF Assessor designation is a major milestone that clearly signifies 360 Advanced's dedication to providing exceptional levels of IT security and compliance to the healthcare industry
Tampa, FL (PRWEB) June 28, 2016
360 Advanced, a global IT assurance and compliance services firm, has been designated as a HITRUST CSF Assessor by the Health Information Trust Alliance (HITRUST). With this achievement, 360 Advanced is now approved to provide services using the HITRUST CSF, a comprehensive security framework that addresses the multitude of security, privacy and regulatory challenges facing healthcare organizations in order to comply with healthcare (HIPAA, HITECH), third-party (PCI, COBIT) and government (NIST, FTC) regulations and standards.
CSF Assessors are critical to helping uphold information security and privacy standards for the healthcare industry, and are a core component of the HITRUST CSF program by providing trained resources to healthcare organizations of varying size and complexity to assess compliance with security control requirements and document corrective action plans that align with the CSF. CSF Assessors such as 360 Advanced serve as a key component of the program by providing assessment and remediation services.
"Earning the prestigious HITRUST CSF Assessor designation is a major milestone for us that clearly signifies 360 Advanced's dedication to providing exceptional levels of IT security and compliance services to clients in the healthcare industry who face unique and demanding data security challenges," commented Eric Ratcliffe, Director at 360 Advanced, a national, multi-service, licensed Certified Public Accountant (CPA) and Qualified Security Assessor (QSA) firm that specializes in integrated compliance solutions for service providers.
"HITRUST has been working with the industry to ensure the appropriate information protection requirements are met when sensitive health information is accessed or stored in a cloud environment," said Ken Vander Wal, Chief Compliance Officer of HITRUST. "We are pleased that 360 Advanced has taken the steps necessary to become a designated HITRUST CSF Assessor, and we expect their customers to have confidence in this designation."
ABOUT 360 ADVANCED
Known for its responsiveness, experience and professionalism, 360 Advanced has clients in more than 35 states that are major service providers in various industries, including cloud and SaaS based organizations. 360 Advanced is one of only a few specialized firms in the U.S. that assist service providers as their independent IT assurance and compliance assessor in maintaining and communicating security and compliance to their clients.
360 Advanced's services are provided, but not limited to, the following industries: Title Services, Hosted and Managed IT, Data Center and Colocation, Software as a Service (SaaS), Healthcare, Financial Services, Insurance, HR | Payroll | PEO, Legal and Collections, Bulk Mail Printing and Distribution, Background Screening, Business Process Outsourcing and Marketing.
Services provided by 360 Advanced include HITRUST CSF, SOC 1 (SSAE 16), SOC 2, SOC 3, PCI DSS, HIPAA Security/HITECH, Microsoft Vendor Policy and other security and compliance services.
360 Advanced Contact:
Eric Ratcliffe
eratcliffe(at)360advanced(dot)com
866.418.1708 ext.710