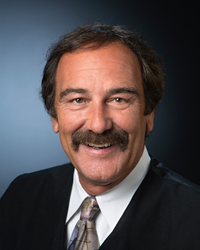 Tampa, Fla. (PRWEB) June 27, 2016
Public relations firm PRmediaNow has hired Ron Whittington APR as account director, responsible for coordinating media relations and marketing services for national and international clients.
Whittington, a former print and broadcast reporter, has more than 20 years of experience in the public relations profession as both a consultant and in-house media relations manager.
He previously served as a communications manager and as the principal media relations spokesperson for The Dallas Chamber of Commerce, Dallas Area Rapid Transit, the Metropolitan Atlanta Rapid Transit Authority during the 1996 Olympic Games, municipal utility JEA in Jacksonville, Fla. and tourism agency Visit Jacksonville.
Whittington, who received his accreditation in public relations (APR) from the Public Relations Society of America in 2005, also worked a two-year stint as a field public information officer with the Federal Emergency Management Agency.
He also served as a senior account executive with Mulberry Marketing Communications, a Business-to- Business (B2B) public relations and marketing firm based in London.
Prior to entering the public relations profession, Whittington was a reporter with CNN-Radio in Atlanta and a researcher and reporter with the Dallas Business Journal.
He received his Bachelor in Liberal Arts from Georgia State University in Atlanta.
About PRmediaNow
Founded in 2008 by principals Colin Trethewey and Scott Ledingham, Tampa-based PRmediaNow is a full-service public relations firm that focuses on securing media coverage for companies and websites. The firm, which prides itself on creativity, responsiveness and providing a high-level of customer service to clients, creates media outreach campaigns that result in major mainstream media coverage and viral spreads on social media and the Internet. For more information, e-mail info(at)PRmediaNow or visit http://www.PRmediaNow.com.