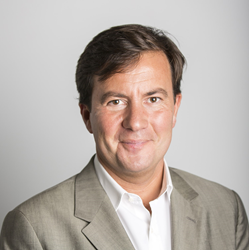 Equiteq APAC is proud to have contributed to this success story for the owners, with more to come through the joining of forces with Cornerstone.
(PRWEB UK) 1 August 2016
Both organizations are IBM Premier Business Partners with a focus on the Business Analytics solution set. However, the primary geographical focus of PMsquare is in Singapore and the Philippines, whereas Cornerstone has traditionally been focused on the Australian market. PMSquare's Australian operations will be absorbed directly into Cornerstone Australia in the coming months, whilst the Asian region will retain PMsquare's branding as part of the Cornerstone Group.
The merged Cornerstone and PMsquare business creates a strong regional player in the Asia-Pacific market, delivering budgeting & forecasting, business intelligence and information management solutions. Piers Wilson and Hamish Dwight from Cornerstone will head up the combined operations, while Carsten Brandt and Jason Rankin from PMsquare will implement Cornerstone's ambitious growth strategy in Asia. In doing so, they will be leveraging PMsquare's established footprint and reputation in the region, as exemplified by the SBR International Business Award for Consulting that PMsquare Singapore have received for the third consecutive year.
Piers Wilson, Director, Cornerstone Group said: "We are extremely pleased to be joining forces with PMsquare. They have a talented team and combining with them allows us to continue our growth in Australia as well as embark on a more aggressive growth strategy in Asia. Traditionally PMsquare and Cornerstone have concentrated on delivering solutions to different industry segments and regions, so it was a logical step to merge our organizations and take Cornerstone's solutions to the Asia Pacific market. This dramatically increases Cornerstone's footprint in the Asia Pacific region and allows us to bring innovative solutions to a broader range of organizations in the region."
Carsten Brandt added: "Jason and I are very excited to join Cornerstone and continue developing with them an Asian operation with large business opportunities to be delivered from Singapore and the Philippines. I am grateful to Equiteq for the valuable support their APAC team have provided throughout the process, from the preparation phase to the closing of the deal."
Pierre Briand, Equiteq's Managing Partner for Australia and New-Zealand commented: "I am delighted to see that since we opened an office in Australia last January, our first deal is a great example of an Australian business having successfully delivered on a growth strategy in Asia. Equiteq APAC is proud to have contributed to this success story for the owners, with more to come through the joining of forces with Cornerstone."
About Cornerstone (http://www.cornerstone.com.au)
Cornerstone Performance Management, an IBM Premier Business Partner, provides management and systems consulting services including data warehousing, reporting, predictive analytics, budgeting and forecasting to organizations throughout Australia. Cornerstone delivers industry specific solutions utilising IBM's Business Analytics and Information Management software and has a customer base of over 100 leading organizations in Australia.
About PMsquare (http://www.pmsquare.com.au)
PMsquare is a business consulting company specialising in Corporate Performance Management (CPM) and Business Analytics solutions. PMsquare was established in Sydney in 2008 and expanded to Singapore in 2011 and Philippines in 2014. PMsquare provides expert advice around the entire software implementation process from license reselling, scoping, design, implementation, training and project management. Consistently successful high quality deliveries are the basis for PMsquare's reputation in the market as an exceptional solution provider and multiple award winner.
About Equiteq (http://www.equiteq.com)
Equiteq is the global leader in providing strategic advisory and Mergers & Acquisition services to consulting and IT services firms. We focus 100% on helping owners fulfil their exit goals. We do this by achieving successful sales that deliver maximum value for firm owners and by providing strategic advice on what will best yield value growth and shareholder returns against their objectives. We have offices in New York, London, Singapore and Sydney.
©Equiteq 2016