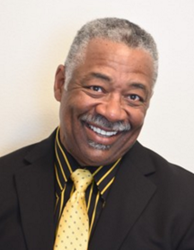 Vicksburg, MS (PRWEB) June 27, 2016
Dr. Kenneth Nash of Nash Family Dentistry now accepts new patients with or without referrals for full mouth reconstructions. Dr. Nash has extensive experience with various forms of cosmetic dentistry in Vicksburg, MS, including improving smiles with ClearCorrect™ braces, reshaping gums with laser dentistry as well as restorative dentistry such as dental implant treatment. To transform each patient's smile, he incorporates these procedures into a single, comprehensive and customized treatment plan.
Dr. Nash provides a number of treatments that can directly improve the appearance, function or health of patients' teeth. With ClearCorrect™ braces, Dr. Nash gives patients a less conspicuous option for correcting various smile flaws, including gaps between the teeth and misalignment. Dr. Nash offers laser gum reshaping as well, which can adjust the gum line to rebalance smiles. Dr. Nash additionally replaces missing teeth with single or multiple long-lasting dental implants.
Dr. Nash also specializes in numerous forms of cosmetic dentistry in Vicksburg, MS, that can help patients enhance the appearance of their smiles. To cover gaps between teeth, staining, crookedness and other minor cosmetic flaws, Dr. Nash offers porcelain veneers, which attach to the front of teeth and provide an attractive, natural look. Dr. Nash also revitalizes the smiles of patients who have decayed or cracked teeth with crowns and bridges, which protect the teeth while improving their external appearance.
For further information about ClearCorrect™ braces, restorative dentistry options, laser gum reshaping or any other procedures that Dr. Nash offers, patients can visit the website of Nash Family Dentistry at http://www.vicksburgdentist.com. People who are interested in completing a full mouth reconstruction with cosmetic dentistry in Vicksburg, MS, are invited to schedule consultations with Dr. Nash today by calling his practice at (601) 634-1812 or visiting the practice website.
About the Practice
Nash Family Dentistry is a general practice offering personalized dental care for patients in Vicksburg, MS. Dr. Kenneth Nash and his team provide patients with the latest in dental technology in a comfortable and welcoming environment. Dr. Nash offers a variety of services including laser dentistry, dental implants, and cosmetic dentistry services, among others. To learn more about the services offered at Nash Family Dentistry please visit the website at http://www.vicksburgdentist.com or call (601) 634-1812 to schedule an appointment.