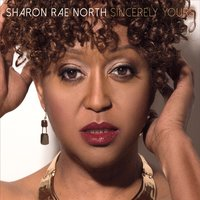 The jazziness, musicianship, writing and production of Sincerely Yours help make this EP my best work to date. I had a lot to work with. The more I listen to it, the more I love it
Atlanta, GA (PRWEB) June 28, 2016
North is a seasoned vocalist whose music has received international airplay, stellar reviews, performances on national stages and a list of collaborations that many would like to have experienced. Sincerely Yours her third studio project produced by hitmaker Chris "Big Dog" Davis, (Maysa, Gerald Albright, Will Downing, Najee and Alex Bugnon), drops in July 2016. The first single, a cover of Sting's "Sister Moon" is already garnering international attention. This project follows her last two releases Gee Baby, a collection of straight-ahead jazz standards and the AC/Smooth Jazz The Way You Make Me Feel. While North is known for singing jazz (straight-ahead, contemporary, smooth, etc.) and standards, she often puts a vibrant, jazzy spin on R&B, Rock and Top 40 hits during her live performances. But, she admits her silky, sultry tone puts jazz right in her wheelhouse.
"The jazziness, musicianship, writing and production of Sincerely Yours help make this EP my best work to date. I had a lot to work with. The more I listen to it, the more I love it. I think each project should show growth as an artist and vocalist and this one does. Plus, when you work with heavy hitters like Chris "Big Dog" Davis and Fred "Freddyboy" Sawyers it elevates your game. They don't play. They want you to bring it. It's great to know they had confidence in my ability to perform their music and lyrics on the original tunes," says North.
"It was a fun and new experience for me working with Miss North. She's a talented vocalist and I'm happy she believed in the project," said Chris "Big Dog" Davis.
Putting her best foot forward with a full scale radio promotion with the Gorov Music Marketing team, ahead of their date to go for adds she has already gone in rotation from one side of the country to the other. So far "Sister Moon" is on WHOV in Hampton, Virginia, WQTQ in Hartford, Connecticut and KRWV in Phoenix. In addition, it is getting spins in the United Kingdom on a program called Select Soul http://www.selectsoul.co.uk/. North also has launched a full promotional campaign on smoothjazz.com to support her project. She is positioning herself to align with jazz festivals and non-exclusive agents worldwide for bookings on the 2017/2018 calendar rosters. Judging from early reviews and critiques of Sincerely Yours, she shouldn't have any difficulty.
"This project showcases her songful authenticity, musical distinctiveness and will take its rightful place in our collections for timeless enjoyment. A must have for all music lovers," said Melody Warren, Publisher of The Jazz in M.E.E. Magazine.
Plus, Sharon puts on a fabulous show and has opened for many national acts, including the late Joe Sample and the Jazz Crusaders, Lonni Liston Smith and Patti LaBelle. She has performed at festivals and events featuring Chaka Khan, Lalah Hathaway, Stanley Clark, Boney James, Chuck Mangione, Norman Brown, Dianne Reeves, George Benson, Nick Colionne, Stanley Clarke, Fantasia, Poncho Sanchez, Marcus Johnson, Bob Baldwin and many others.
Upcoming events will be Friday, July 1, at James Rivers Cellars Winery in Glen Allen, Virginia for the Jazz on the Patio series. http://www.jamesrivercellars.com/event-calendar-1/2016/7/1/fridays-on-the-patio and Saturday, July 2 at Blu Jazz+ in Akron, Ohio. (http://blujazzakron.com/) Being a native Ohioan and having received her masters at the University of Akron, this is a special performance to bring her music to her home state.
Sincerely Yours can be purchased at http://www.cdbaby.com/cd/sharonraenorth3 and a video of her single "Sister Moon" can be viewed on Youtube at https://www.youtube.com/watch?v=bajFQw5E_ts
Be sure to visit Sharon's official website at http://www.sharonraenorth.com to learn more.
###