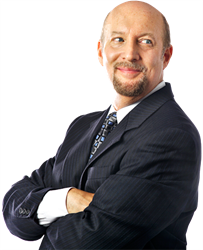 There is a lot of misinformation about dealing with federal loans versus student loans, fear of high court costs, and ambivalence about discharging a smaller loan totalling a few thousand dollars. But small debt discharges can be more successful.
Queens, NY (PRWEB) June 28, 2016
Student loan debt has been on the rise for decades, and skyrocketing tuition costs are leaving many with insurmountable debt from student loans and interest. The common belief is that student loans cannot be discharged in bankruptcy. But there is hope for those crumbling under the weight of debt. An April 27, 2016 article by U.S. News & World Report explains that student loan "borrowers can initiate an adversary proceeding and fight to have student loans discharged during bankruptcy." Bruce Feinstein, Esq., an experienced bankruptcy attorney in Queens, New York, has been sharing this information with clients and hopes to educate the community about their financial rights.
Discharging student loan debt in New York is no easy process. But it is not impossible, according to legal experts and attorneys. A borrower needs to prove that paying off the debt would cause "undue hardship." This is done through an adversarial process. Such a process involves complete litigation, which not all bankruptcy attorneys practice. The process can be long and detailed, as it is guided by facts and evidence presented by the debtor. More evidence can make this process easier, and more speculation can lead to debtor depositions, expert witnesses, and medical experts. "Undue hardship is up to the Court to define," explains Mr. Feinstein, "so the more evidence and information the borrower has, the stronger his or her case."
In most cases, this undue hardship is determined through the Brunner Test, which is made up of three key elements. First, the borrower needs to prove that it will be impossible to maintain a basic standard of living while repaying the loan. Second, this hardship must continue for the majority of the repayment period. And finally, the borrower must have tried in good faith to repay the student loan debt, such as setting up a repayment plan based on income. "This Test looks at the future of the debtor in order to determine whether or not it is truly 'hopeless' for that person to repay the debt," says Mr. Feinstein.
In most successful discharge decisions, the case involves a permanent disability. But this does not mean that a health issue is required to discharge student loan debt. In fact, not enough borrowers in trouble are making the attempt to discharge their loans after filing for bankruptcy. According to the same article, "around 40 percent of student borrowers in bankruptcy who filed for a student loan discharge were successful, according to a 2012 paper published by Iuliano in the American Bankruptcy Law Journal. But only around 1 percent of student borrowers who filed for bankruptcy took legal action to discharge their student debt."
Mr. Feinstein adds that the stigma and unknowns surrounding student loan debt have made it difficult for individuals to make the leap into bankruptcy. He says, "there is a lot of misinformation about dealing with federal loans versus student loans, fear of high court costs, and ambivalence about discharging a smaller loan totalling a few thousand dollars. But small debt discharges can be more successful, and discharging student loan debt in general can significantly impact a person's life for the better."
The Law Offices of Bruce Feinstein has nearly two decades of experience in bankruptcy law and student loan debt discharge, helping clients and families resolve their issues and move forward with their lives. Visit bfeinsteinesq.com for more information or call (718) 514-9770 to reach the New York office.
###