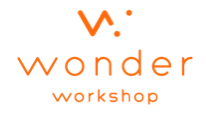 San Mateo, Calif. (PRWEB) June 28, 2016
Wonder Workshop, creators of robots that teach students foundational skills in computer coding, announces registration milestones in the first-ever network of elementary coding and robotics clubs. Four thousand clubs worldwide are registered for the Wonder League, nearly four times the amount of teams who participated in the 2015 Wonder League Robotics Competition.
Wonder League robotics clubs welcome educators and students, with or without experience in computer science, to join an all-inclusive program for enhancing STEM education. Educators can register a club of three or more students between the ages of 6 and 12 with access to one set of Dash & Dot robots. Registration is open through July 10, 2016.
Held in October, the 2016 Wonder League Robotics Competition invites Wonder League clubs to "save the environment" by completing coding lessons and challenges. The journey throughout last year's competition provided a tremendous growth opportunity for students new to coding, according to Shann Griffith, a K-5 media specialist who led the 2015 winning team.
"My students and I joined Wonder League as beginners to computer programming, who were looking for a friendly yet challenging, introduction to robotics," said Griffith of Head Elementary in Lilburn, Georgia. "The competition's guided activities gave our team the chance to build lifelong skills, like creative problem-solving and how to approach failure with persistence."
The grand-prize winning team will receive a $5,000 STEM grant for a school or not-for-profit organization of the team's choice. Registration for the competition will open on August 15, 2016, and the first round of mission challenges will be released on October 17, 2016.
"We've seen a tremendous growth in the amount of teachers and students ready to embrace computer science instruction in a fun and explorative way," said Vikas Gupta, CEO and co-founder of Wonder Workshop. "Collaboration makes computer science accessible for all students, no matter what age or background."
The school district with the highest percentage of schools participating in the Wonder League by July 10, 2016 will receive a $10,000 grant in Wonder Store credit to bring computer science instruction to elementary schools with Dash & Dot.
For more information about forming a Wonder League club, visit clubs.makewonder.com. Or visit Wonder Workshop at ISTE booth number 404.
For press materials, please visit: https://www.makewonder.com/mediakit.
About Dash & Dot
Dash & Dot are award-winning, hands-on learning tools that teach K-5 students creative problem solving, coding and robotics. Designed for teachers to use alongside classroom-tested, Common Core-aligned curriculum built by fellow educators, Dash & Dot encourage interest in STEM fields at formative ages and across gender lines. Both robots arrive ready-to-use, yet they are highly customizable for creative learning applications. Dash & Dot interact through Wonder Workshop's five mobile applications, allowing children to extend learning into the physical classroom and bring STEM concepts to life. Applications for Dash & Dot are intuitive to allow students to translate ideas into visual, picture-based coding. Wonder Workshop apps that come along with the robots are compatible with more than 25 iOS, Kindle, and Android devices including the iPad 3, iPad mini, iPad Air 1 & 2 and a variety of Nexus and Samsung Galaxy devices.
About Wonder Workshop
Wonder Workshop launched Dash & Dot in December 2014 and within its first month, delivered more than $3.5M in robots to 37 countries including the US, Canada, Australia, New Zealand, European countries, India, Japan, Taiwan, Singapore and Hong Kong. Today, Dash & Dot are in more than 1000 elementary classrooms. Based in San Mateo, CA, Wonder Workshop was founded in 2012 by Vikas Gupta, Saurabh Gupta and Mikal Greaves, inventors, designers, programmers and parents with the mission to make coding a new creative tool that is accessible for children from age five and beyond. The company has currently raised $15.9 million in funding from Madrona Venture Group, CRV, WI Harper, Google Ventures, Bright Success Capital, Maven Ventures, Vikas Gupta, Reza Hussein and Jeff Schox. For more information, visit http://www.makewonder.com.
# # #