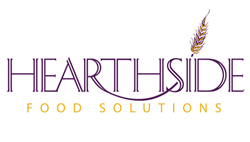 McComb, Ohio (PRWEB) June 28, 2016
Hearthside Food Solutions today announced its partnership with Marathon Health, Inc. to offer onsite healthcare services to more than 2,000 eligible employees, spouses, and dependents at the company's production facility in McComb, Ohio. Marathon Health will provide preventive and primary care services to the eligible population to help people become healthier and stay healthy longer, ultimately reducing healthcare costs.
Hearthside is the food industry's largest contract manufacturer of baked goods and bars with 23 facilities in North America and Europe. Through the partnership with Marathon Health, Hearthside employees will work with a medical provider who will help them take control of their own health and healthcare. The Marathon Health model includes acute and preventive care services, care coordination and referral management, community provider and health services integration, coaching for chronic conditions and lifestyle risks, and a HIPAA-compliant technology platform for managing care and delivering resources and tools for a healthier life.
Marathon Health, which operates more than 140 work-site health centers across the country, is currently accepting applications for a nurse practitioner and a medical assistant to serve the Hearthside population. Marathon Health clinicians take the necessary time to build relationships with patients and address the whole person, not just a list of symptoms.
"We change the health of a population by inspiring people to understand their health and become more active in their healthcare," said Marathon Health CEO Jerry Ford. "We're honored to partner with the strong culture and leadership of Hearthside Food Solutions to help engage their employees and dependents in their own well-being."
Hearthside selected Marathon Health after a competitive proposal process as part of their commitment to employee wellbeing and to help control healthcare costs.
"Just as our employees are committed to serving the needs of our customers, we are committed to serving the health needs of our employees and their dependents" said Steve England, Senior Vice President of Human Resources. "We are excited to begin offering this valuable new benefit and believe we have the ideal partner in Marathon Health."
The health center is planned to open in the fall of 2016.
About Marathon Health
Marathon Health of Winooski, VT, offers a proven solution for helping employers reduce the total cost of healthcare. The Marathon Health approach integrates the best practices of onsite primary care, health assessment with risk identification, coaching and advocacy, and disease management for high cost chronic conditions. Marathon Health supports its unique model with an eHealth Portal delivering medical content, interactive diet and fitness tools, a personal health record, and an electronic medical record to manage care. For more information, please visit http://www.marathon-health.com.
About Hearthside Food Solutions
Hearthside Food Solutions, headquartered in Downers Grove, Illinois, is the largest independent baker in the U.S. and a full-service contract manufacturer of high quality, grain-based food and snack products for some of the world's leading premier brands. Hearthside operates 23 food-manufacturing facilities in North America and Europe. For more information on Hearthside Food Solutions, visit http://www.hearthsidefoods.com.
For more information on Hearthside:
Carl Melville
760-671-1110
carl(dot)melville(at)melvillegroup(dot)com