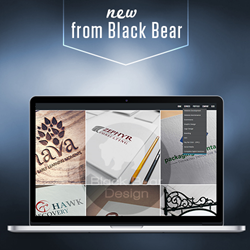 Now more than ever, consumers are demanding their brands be social. This is a great opportunity to help our clients master social media and communicate effectively with their consumers.
Atlanta, GA (PRWEB) June 30, 2016
Black Bear Design is expanding its marketing prowess with more in-depth social media services for small businesses and agencies alike. After years of success as a digital marketing and design agency, Black Bear is excited to announce their robust social media marketing implementation. Included is a comprehensive approach to social media strategy, management and advertising. Black Bear initially launched their social media services as a way to better serve their clients' overall marketing needs. This deeper-dive approach to social media will allow Black Bear to fully serve clients as an extension of their marketing team.
Social media is the new king of digital marketing, so for brands to compete, they need to effectively strategize, manage and optimize their efforts. Black Bear's team of experienced social media and marketing experts bring brands to life on social media and give clients back precious time by managing the entire process.
Randee Black, Managing Partner at Black Bear, realizes that social media is the new "IT girl" of digital marketing; "The marketing world was turned upside down with the rise of social media and, now more than ever, consumers are demanding their brands be social. This is a great opportunity to help our clients master social media and communicate effectively with their consumers."
Black Bear will still offer their website, marketing and graphic design skills, in addition to social media services, which includes:

management of all social media channels
thorough review and customized social media and marketing strategy, including content creation and curation
social media reporting and optimization
About Black Bear Design
Black Bear Design is an Atlanta-based digital agency offering social media, online marketing and website and graphic design services to small businesses. We are a dedicated group of marketers and designers committed to providing stellar service to clients across the country. Interested in learning more about us or how we can help amplify marketing efforts? Please find out more at https://www.blackbeardesign.com/
###