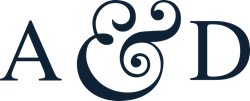 Minneapolis, Minnesota (PRWEB) June 28, 2016
Ackmann & Dickenson (A&D), a web, application development and digital marketing firm, is honored to have been nominated for multiple awards throughout the past few months. The majority of these awards are based upon A&D's place as a top workplace in Minnesota.
"Receiving this type of feedback from our team validates our passion for creating a unique and positive culture for our employees", says Andrew Dickenson, managing partner of Ackmann & Dickenson. "It feels great to know that our efforts are making a difference."
Minneapolis St. Paul Business Journal Best Places to Work
Minneapolis St. Paul Business Journal honored A&D with a 2016 Best Places to Work in the Medium (50 to 249 Minnesota employees) company category. This is the longest running awards program in Minnesota - now in its 18th year. According to the Minneapolis St. Paul Business Journal nominee page, "[They] accepted nominations for Best Places to Work honorees from late-March through mid-May. Companies with the highest scores from the anonymous employee surveys were then ranked in four size categories." This is A&D's second year to win this award.
Minnesota Business Magazine 100 Best Companies to Work For
Earlier this year, Minnesota Business Magazine presented A&D with a 2016 Best Places to Work award. "The 100 Best were chosen using data gathered from an anonymous employee satisfaction survey administered by an independent research group," to quote the article. "Only the top Minnesota companies as judged in areas such as work environment, employee benefits, and employee happiness were selected for inclusion in the list." This is the third year A&D has been honored with this award.
Star Tribune Top 150 Workplaces
Placing 24th in the small company category, A&D took home an award for the Star Tribune's recent Top Workplaces 2016. This is the Minneapolis-based newspaper's seventh year creating its list of exceptional local companies, and A&D's first year on the list. Along with the honor of being recognized as a Top Workplace, an additional award for Most Flexible Workplace was given to the A&D team.
"Creating quality work for our clients is always top of mind," says Michael Ackmann, managing partner of Ackmann & Dickenson. "But just as important is fostering the type of workplace employees can thrive in...both in and out of the office."
A&D's unique breed of digital craftsmanship brings organizations to the forefront of technology by providing expertise in mobile and application development, web development, user experience design, and digital marketing.