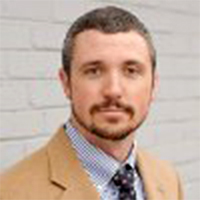 Denver, CO (PRWEB) June 30, 2016
Oil and gas industry expert Garrett Clemons recently joined SCS Engineers as a Project Director in the Greenwood Village, Colorado, office near Denver. Mr. Clemons will provide air permitting, air compliance, emissions testing, due diligence, SPCC, environmental policy, environmental health and safety (EHS) management, stormwater control, business development, contract negotiations, logistics, operations, project management, systems management, and other services to SCS's clients.
Before joining SCS Engineers, Mr. Clemons helped build the oil and gas consulting program for Antea®Group a worldwide EHS engineering firm, assembling and managing project teams throughout the U.S., France, and Central America. His accomplishments included securing and leading one of the largest emission testing projects ever completed for a downstream oil and gas company.
From 2008-2012, Mr. Clemons was Executive Vice President, Operations for Basic Materials & Services, LLC, managing the company's industrial silica sand mining subsidiary. In this role, Mr. Clemons oversaw the construction of industrial silica sand mines, as well as washing, drying, screening, and loading facilities. He also led the development of the company's Operations, EHS, Business Development, and HR departments.
Before Basic Materials & Services, LLC, Mr. Clemons was the Manager of Air Quality Programs for TransMontaigne, a company specializing in the storage and transportation of petroleum products, crude oil, chemicals, fertilizers and other liquid products. In this role, Mr. Clemons managed the air compliance group for TransMontaigne's bulk petroleum/chemical storage facilities nationwide, including numerous Title V facilities; butane and reformulated gasoline registrations, above ground storage tank registrations, stack testing and reporting requirements. All of which involved working with regulators from 17 state environmental agencies, three EPA regions, and multiple counties.
Mr. Clemons established and chaired the Environmental Committee of the International Liquid Terminals Association for three years. In 2006, Mr. Clemons was appointed by Governor Bill Owens to serve as a Commissioner on the Colorado Air Quality Control Commission. Mr. Clemons served on this Commission from 2006-2009.
Currently, Mr. Clemons serves as a Commissioner on the Colorado Solid & Hazardous Waste Commission, appointed by Governor John Hickenlooper. Mr. Clemons also serves on the Board of Advisors of the Western Energy Alliance and the Presidents Leadership Council of the Denver Museum of Nature and Science.
Mr. Clemons earned a Bachelor of Science degree in Geology from the University of Arkansas, and his Master's degree in Resource Law Studies, with a Specialization in Energy Law and Policy, from the University of Denver.
"Garrett brings invaluable expertise and regulatory experience to SCS, and he has an outstanding reputation in the oil and gas industry," said Project Director Neil Nowak, one of SCS's National Experts for Oil and Gas Services. "We are excited to welcome him to our Oil and Gas team."
About SCS Engineers
SCS Engineers offers sustainable environmental solutions to businesses with environmental and economic challenges. SCS provides these services to private and public sector clients through a network of nationwide offices. For more information about SCS, please visit our website at http://www.scsengineers.com, or contact us at service(at)scsengineers(dot)com.