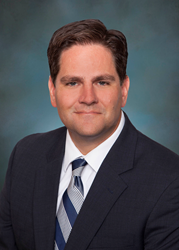 PHOENIX, Ariz. (PRWEB) June 28, 2016
Lewis Roca Rothgerber Christie LLP attorney Scott K. Brown will be a featured speaker at the State Bar of Montana's 2016 Bankruptcy Section meeting.
A partner in the firm's bankruptcy team, Brown's presentation on Aug. 19 will cover the changing landscape of agriculture debts and credits, how to handle defaults and workouts by borrowers in the Farm Credit System, and the latest on Chapter 12 bankruptcies.
Brown represents agricultural lenders in business transactions and solvency matters. His expertise includes in-house counsel work, loan origination and documentation, regulatory compliance, litigation in state and federal court, receiverships and bankruptcies.
The State Bar of Montana's Bankruptcy Section meeting is Aug. 18-19 at the Crowne Plaza in Billings, Mont.
About Lewis Roca Rothgerber Christie LLP
Lewis Roca Rothgerber Christie LLP is an Am Law 200 commercial law firm for handling complex matters in litigation, intellectual property, business transactions, gaming, government relations and other practice areas. Lewis Roca Rothgerber Christie offices are located in Albuquerque, Colorado Springs, Denver, Las Vegas, Los Angeles, Orange County, Phoenix, Reno, Silicon Valley and Tucson.