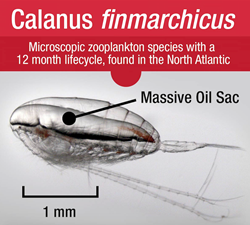 Long Beach, California (PRWEB) June 30, 2016
California-based Immunocorp, providers of rare, high-quality dietary supplements, is pleased to announce the arrival of Arctic Ruby® Oil.
This supplement, available only from Immunocorp, introduces a new form of essential fatty acids that are gently extracted from a tiny marine crustacean, Calanus finmarchicus, previously unharvested or researched. Found only in the North Atlantic Ocean, the oil (Arctic Ruby® Oil) in Calanus finmarchicus provides essential fatty acids that target the lower intestine, the "sweet spot," where the important receptors that regulate fat distribution, glucose tolerance, and oxygen uptake are located.
Unlike fish oils and krill oil that contain essential fatty acids which are mostly absorbed before they reach the lower intestine, the essential fatty acids in Arctic Ruby® Oil are bound in wax monoesters, and thus digest more slowly, allowing them to reach the all important "sweet spot."
This means that Arctic Ruby® Oil is uniquely suited to maximize the health benefits associated with essential fatty acids, plus increase energy, improve stamina, and provide a key source of proteins, vitamins, minerals, and antioxidants.
The founder and pioneer of Arctic Ruby® Oil, Dr. Jan Raa, has earned much praise for his research into the Calanus finmarchicus, including Norway's most prestigious award, The Commander of St. Olav. In the following months and years, only one Norwegian company would acquire the license to harvest Calanus.
Immunocorp is pleased to be the exclusive provider of Arctic Ruby® Oil. Available for as low as $29.98 per box and offering free shipment on purchases of three or more boxes, this supplement is available both for online purchase and at 800-446-3063.
Each soft gel cap contains 500 mg of Calanus oil. Arctic Ruby® Oil is free of artificial colors, flavors, yeast, starch, and gluten.
About Immunocorp
Based in Long Beach, California, Immunocorp is pleased to offer some of the world's most effective immune system supplements. Offering products that utilize 100% natural ingredients, their supplements work naturally in the body to build immune response. Paired with research lab SanaPharma in Norway, Immunocorp has access to many exclusive patents for methods of Beta Glucan extraction. These patents ensure that Immunocorp products are among the most effective on the market today. Paired with excellent customer service and a commitment to providing products clinically tested for purity and effectiveness, Immunocorp's value and dedication to the customer is a paramount for our success. To learn more, please visit: http://www.immunocorp.com