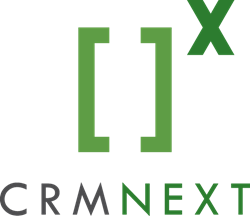 Sausalito (CA) (PRWEB) June 28, 2016
CRMNEXT, the World's No.1 Commutable Cloud Solution, announced that it has been featured in the 2016 Gartner Magic Quadrant for Customer Engagement Center. Gartner, the World's leading advisory organization, prepares Magic Quadrants, with the help of advanced research methodologies, to help businesses zero down on vendors that provide maximum value for their investment.
Elaborating on the listing, Gartner noted CRMNEXT's strong presence in Asia, South-East Asia, Middle-East and Africa. It was particularly feted for having a great understanding of customer needs, product and business processes, especially for CRM in the Banking sector. Special mention was reserved for a codeless architecture that enables businesses to design their own business flows with simple drag and drop. The most important strength mentioned was the ability of CRMNEXT to scale and execute even the most complex business rules.
Speaking about being featured, Sushil Tyagi, Director, Global Sales and Marketing, said," We are extremely pleased being featured in Gartner Magic Quadrants for three years in a row. This cements our value proposition as a global expert with a local focus to deliver high impact customer engagement solutions across industries and geographies."
CRMNEXT has been credited with having three of the world's largest five CRM installations. There are more than 400,000 bankers using it across the globe. Over the past decade, it has been closely working with three of India's leading private banks – HDFC Bank, Axis Bank, ICICI Bank, top Insurance companies like Max Life Insurance, along with financial institutions like Bajaj Auto Finance, for providing customized CRM solutions. According to Gartner, players in the Magic Quadrants offer products with complete CRM portfolios for various industry verticals to support cross-industry CRM requirements, such as complex customer service tools, forecasting or sales effectiveness. The vendors featuring in Magic Quadrant can deliver the best solutions to meet the needs of myriad organizations, considering the price/value ratio for the solution.
About CRMNEXT:
CRMNEXT is the leading global cloud CRM solution provider. It has practice leadership across nine verticals assisting businesses from SMEs to Fortune 500 businesses in optimizing customer relationships. CRMNEXT closely works with its stakeholders leveraging extensive domain expertise to enhance business efficiency and improve processes. Its growing success in the global market is a testament to CRMNEXT's combination of competency and commitment to results. For more information, visit: http://www.crmnext.com
About Gartner:
Gartner, Inc is the world's leading information technology research and advisory company. Through the resources of Gartner Research, Gartner Executive Programs, Gartner Consulting and Gartner Events, Gartner works with every client to research, analyze and interpret the business of IT within the context of their individual role. Founded in 1979, Gartner is headquartered in Stamford, Connecticut, USA, and has 6,400 associates, including more than 1,480 research analysts and consultants, and clients in 85 countries. For more information, visit http://www.gartner.com