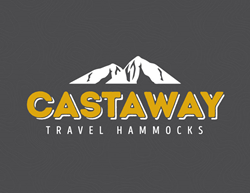 We're excited to be able to work directly with our customers...
Greenville, NC (PRWEB) July 05, 2016
Castaway Travel Hammocks, a provider of camping hammocks and related accessories, is excited to announce the launch of their new website, marking a departure from their status operating only on wholesale to brick and mortar retailers.
"This is something we've been working on for a while," said Addison Loendorf, manager of Castaway Travel Hammocks. "We're excited to be able to work directly with our customers and provide them the hammocks we know they love."
Previously only available at members-only retailer Sam's Club, fans of the light, portable, and brightly colored hammocks will now be able to purchase them directly from Castaway Travel Hammocks.
Prior to the launch of the website, Castaway Travel Hammocks engaged in an aggressive social media campaign, recruiting Brand Ambassadors to share their experiences with the hammocks, posting on social media channels like Facebook, Twitter, and Instagram while out using the hammocks to "Create Their Own Adventures".
"We've had a really great response to the campaign. A lot of people have been contacting us, asking where they can get the hammocks," said Alexandra Staats, Head of Social Media for Castaway Travel Hammocks. "Now I can direct them to the website, which is great."
In addition to offering their camping hammocks in several different color combinations, Castaway Travel Hammocks will also sell accessories like additional hanging straps and carabiners, as well as merchandise such as branded apparel, bags, stickers, and water bottles.
"We're excited to share the Castaway brand with everyone, and we look forward to seeing how people get out and enjoy the outdoors with our hammocks," added Loendorf.
About Castaway Travel Hammocks
Castaway Travel Hammocks, located in Greenville, NC, is a maker of camping hammocks and accessories. Encouraging their customers to "Create Your Own Adventure", Castaway features lightweight, quick-drying hammocks designed for outdoor enthusiasts looking for an affordable, yet durable, camping hammock option.
To learn more about Castaway Travel Hammocks, visit their website at CastawayTravelHammocks.com and follow them on Facebook and Instagram.
Contact
Addison Loendorf
Manager, Castaway Travel Hammocks
CastawayTravelHammocks.com
1-800-398-6004