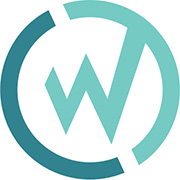 Charlottesville, VA (PRWEB) June 28, 2016
WillowTree, Inc., a leading mobile strategy, UX design, and app development firm is proud to announce that consulting firm Great Place to Work® and Fortune have ranked WillowTree number 29 out of the country's 100 Best Workplaces for Millennials in 2016. Over the past year, WillowTree has been named to four best workplace lists. Three of these are for Great Place to Work® and Fortune, including Best Workplaces for Recent College Graduates, Best Workplaces for Technology, and today's list. WillowTree was also named to Glassdoor's Best Places to Work in the SMB category.
Receiving today's particular honor conveys that WillowTree is keenly aware that Millennials represent the future of the economy, and that this generation of younger workers is reshaping company cultures by expecting more from the workplace. WillowTree earned a place on this list based on our Millennial team members' responses to anonymous survey questions asking about the levels of trust, pride and camaraderie they experience in the workplace.
"It's an honor to be included on this year's 100 Best Workplaces for Millennials list," said Tobias Dengel, CEO of WillowTree. "Millennials represent a very large proportion of our team at WillowTree and the contributions they make are an absolutely critical part of our ability to produce incredible products for clients. We place our team and our company culture at the center of everything we do and today's honor reflects the effort everyone at WillowTree puts in toward making this an exceptional place to be a part of - not only for Millennials, but also for team members of all ages."
The 100 Best Workplaces for Millennials list was published by Great Place to Work® and Fortune in conjunction with two related lists—the 20 Best Workplaces for Gen X and the 20 Best Workplaces for Baby Boomers.
"There are more similarities than differences when it comes to what different generations want in a great workplace," says Michael C. Bush, CEO of Great Place to Work®. "Our research shows that company pride, a sense of community and competent, ethical leadership can bring Millennials, Gen Xers and Baby Boomers together for a great, high-performing workplace."
The 100 Best Workplaces for Millennials is one of a series of rankings by Great Place to Work® and Fortune based upon employee survey feedback from Great Place to Work®-certified organizations.
About WillowTree:
WillowTree is a leading strategy, UX design, and mobile application development agency bridging the highest quality consumer user experiences with enterprise-grade stability and performance. WillowTree is an industry leader in field solutions, media delivery, mobile loyalty programs and payments, and connected devices. Companies like GE, Johnson & Johnson, Time Warner, AOL, American Express, and Harvard Business Publishing trust WillowTree to guide their mobile initiatives. For more information, please visit http://www.willowtreeapps.com.
About the 100 Best Workplaces for Millennials
The 100 Best Workplaces for Millennials ranking is based entirely upon employees' own feedback and winners are selected from a database of some 620 Great Place to Work®-Certified organizations. To determine the list, Fortune asked Great Place to Work® to survey more than 88,000 Millennials (born 1981 or later), who rated their organizations on 58 workplace quality questions. Employees considered the sincerity of managers' support for people's personal and professional lives, how transparent communication is, people's ability to be themselves at work and to invest in their lives outside work, and the meaning they get from their jobs, among many other factors. Millennials' anonymous responses resulted in a total score for each company, which was compared to the benchmark for organizations of that size. Companies needed to employ at least 50 Millennials and achieve a 95% confidence level and margin of error of 5% or less in order to be eligible.
About Great Place to Work®
Great Place to Work® is the global authority on high-trust, high-performance workplace cultures. Through proprietary assessment tools, advisory services, and certification programs, including Best Workplaces lists and workplace reviews, Great Place to Work® provides the benchmarks, framework, and expertise needed to create, sustain, and recognize outstanding workplace cultures. In the United States, Great Place to Work® produces the annual Fortune "100 Best Companies to Work For®" and a series of Great Place to Work® Best Workplaces lists, including lists for Millennials, women, diversity, small and medium companies and over a half dozen different industries.
Follow Great Place to Work® online at http://www.greatplacetowork.com and on Twitter at @GPTW_US.