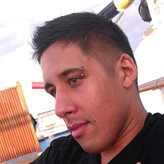 If your website isn't a Responsive Design, you're losing out. Smartphone users are a huge segment of the population now and use their phones for viewing websites, finding things to do, and making purchases online. Our answer is only Responsive Web Designs
Fowlerville, MI (PRWEB) June 30, 2016
WebsiteForge, a leading web design and e-commerce solutions provider, doubles down on mobile-friendly Responsive Web Design. Encouraging all existing and new Clients to employ this method - not only for better user experience, but in adaptation to Google's suggested best practices.
The number of people using the Internet is growing with the International Telecommunication Union (ITU) reporting that there are over 3.32 billion internet users today. However, research by eMarketer (emarketer.com) shows most users are not satisfied with the websites they encounter daily.
This is bound to change with the entry of WebsiteForge Responsive Web Design (RWD). According to Kevin Ledezma, WebsiteForge Operations Manager, has shifted their core web design team's focus to creating websites that are fully optimized for use on mobiles, tablets, laptops, wearables and all other hand held computing devices.
In WebsiteForge's statement during the launch of the new look web design service, Operations Manager Kevin Ledezma was emphatic about the need for the paradigm shift. "Since 2003 we have designed thousands of world-class websites and in the process our web designers have acquired a lot of experience. With the advent of smart-phones and other mobile internet accessible devices - a major concern has been the lack of responsive websites that fit on all screen sizes. Our goal going ahead is to only provide creative, innovative and mobile friendly website design that will look and function great on all types of devices," said Ledezma.
"Our responsive website designs seamlessly adjust to fit any type of device a website visitor is using. We've observed usability problems that come with non-responsive websites and we have optimized our new designs to ensure that users have a better experience, " he noted. "We believe that a better user experience should be a primary objective of any website designer. If you consider the other benefits that come with responsive design including giving you a competitive edge, cost savings, increased sales and revenue, it is obvious that responsive web design is the future" he added.
With more internet-enabled devices in the market, it has become critical for business owners to deploy websites that are accessible on any device. In fact, Google recommends a responsive website for higher SEO rankings which translates to increased sales (developers.google.com). With this announcement from WebsiteForge, clients will now consolidate their analytics and reporting because all users will be on one mobile friendly site. The benefits of responsive web designs from WebsiteForge include elimination of costs and maintenance burdens associated with owning a secondary mobile website, to which most companies are accustomed.
WebsiteForge has been in the ecommerce and web design business for over a decade and its experience in ecommerce solutions has helped it grow exponentially across the globe. Often providing industry-leading web design solutions at a fraction of the cost of the major publically traded companies, WebsiteForge is creating a loyal and growing client list. The company boasts thousands of professional website designs for business-to-business, business-to-consumer, manufacturing, retailers, medical and dental, accounting, markets and is among the leaders in different niche markets. Have a look at the wide range of ecommerce and content management features and benefits built-in to WebsiteForge Websites.
Contact WebsiteForge
Kevin Ledezma
Operations Manager
888-558-2446 ext 204
E-Mail: sales(at)websiteforge(dot)com