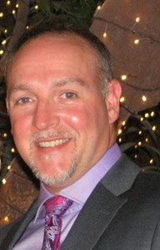 "The ability the build partnerships in Houston with a manager as experienced and talented as Grey will allow New Penn to offer its services to a major new region."
Philadelphia, PA (PRWEB) June 29, 2016
New Penn Financial announced today the hiring of Grey Wilkinson as Branch Manager in Houston, TX. Mr. Wilkinson has held management positions in the mortgage industry since 2002, and has 15 of years of experience in recruiting, hiring, and training top loan officers. At his previous position, his branch produced the top net operating income at a major bank.
Mr. Wilkinson joined New Penn Financial for the company's excellent reputation among employees. "I think that New Penn has the systems and operations in place which will allow me to meet and exceed my goals here," he said. "I also wanted to join a company with a well-respected reputation across the country."
"I think Grey Wilkinson will instantly give us a boost in Texas," Deena Sisson, Texas Region Manager, said. "Before hiring Grey, New Penn had offices in Austin, Dallas, and San Antonio. Now, the ability the build partnerships in Houston with a manager as experienced and talented as Grey will allow New Penn to offer its services to a major new region."
About New Penn Financial
New Penn Financial® continues to assemble deeply experienced and highly seasoned industry leaders making us one of the fastest growing lenders in the nation. As a direct lender and servicer, we have positioned ourselves to be able to provide loans that serve a variety of scenarios. This allows us to assist more customers while maintaining the highest compliance standards and ensuring great customer service at every stage. Our leadership has successfully and strategically directed their teams to be prosperous during the downs of a challenging economy while capitalizing on the potential of a robust one. This depth of wisdom and focus on quality allows us to innovate with confidence, develop superior products, provide exceptional service and support, and back it up with the kind of solid foundation that is renewing the American Dream, all across the country.