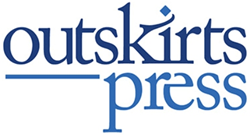 Outskirts Press, the fastest-growing full service self-publishing and book marketing company today announced their top 10 best-selling, self-published books from May 2016.
Denver, CO (PRWEB) June 28, 2016
Outskirts Press, a full-service self-publishing and book marketing service provider, today announced its top ten titles from May.
Alphabetically, its ten best performing self-published books from May were:

Letters, To the Men I Have Loved by Mirtha Michelle Castro Marmol
Life As A Full Court Press by Sherrill White
My Heaven in Hells Canyon by Violet Wilson Shirley
Serpents of the Den by Kathleen A. Marlowe
The Dark Side of Human Nature: The Rwandan Massacre of April-July, 1994 A Personal Story by Marie-Christine Williams
The Financial Planner's Guide to Client Consideration by Hal Rogers
The Orphan Farm by Greg Duckert
The Sad Apple Tree by Joyce Galloway M.S.E.C.E.
The Thundering Herd: Farm Life in the 1950's and 60's; Looking Through the Lens of Duty in Vietnam by John E Peltier
What She Feels by Chidozie Osuwa
All these books, and other Outskirts Press titles, are available from all major online retailers like Amazon, Barnes & Noble, Powells, Books A Million, and others, plus conveniently from the Outskirts Press Direct bookstore at http://outskirtspress.com/bookstore for discounts ranging from 10%-55%.
About Outskirts Press, Inc.: Outskirts Press offers full-service, custom self-publishing and book marketing services for authors seeking a cost-effective, fast, and flexible way to publish and distribute their books worldwide while retaining all their rights and full creative control. Available for authors globally at http://www.outskirtspress.com and located on the outskirts of Denver, Colorado, Outskirts Press, Inc. represents the future of book publishing, today.
# # #
Outskirts Press, Inc., 10940 S. Parker Rd - 515, Parker, Colorado 80134
http://outskirtspress.com 1-888-OP-BOOKS