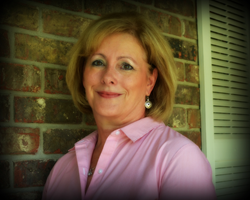 Little Rock, AR (PRWEB) June 28, 2016
Krista Hughes is excited to announce that she's putting her 30 years of experience working with seniors to work in a new way. Hughes just launched her own small business, Caring Transitions of Little Rock Metro.
Caring Transitions is America's largest resource for managing senior relocations as well as downsizing and estate liquidations. In addition to organizing, packing, de-cluttering, moving and resettling, Caring Transitions can handle estate sales, liquidations, and preparing homes for market. Caring Transitions of Little Rock Metro serves Pulaski County, including Little Rock, North Little Rock, Maumelle and the surrounding communities.
Caring Transitions was a natural fit for Hughes, who has a Master's degree in Gerontology and 30 years of experience in senior services – roughly a decade each in assisted living management, state policy management and direct care for senior veterans, and senior citizens and adults with physical disabilities across the state.
"When I was working in assisted living, I saw families working to move their loved ones into senior housing and too often it was an overwhelming experience for them. I did my best to make the transition as easy as possible, but I saw how difficult it was not only for our resident, but for the family members. Then, when my father's health failed, I stepped into those shoes to experience on a very personal level just what all those people felt. Even with family there to help, these kinds of transitions are very stressful. At Caring Transitions, our trained team of professionals is there to help you through it," Hughes said.
Whether your situation is planned or unexpected, Caring Transitions' services are perfect for seniors moving in with family or into a safer living situation, as well as busy families and people clearing out the home of a loved one who has passed. All of Caring Transitions' services are customizable, so clients only pay for the services they need – whether that means managing the entire move and estate-clearing or just getting someone resettled into their new place.
"My son brought Caring Transitions to my attention. He owns a moving and junk hauling service – College Hunks Hauling Junk and Moving – and Caring Transitions presented information at their conference a couple of years ago. When he first mentioned the franchise, I wasn't ready, but the experience with my parents set my heart to pursue this opportunity. Caring Transitions is a perfect way for me to make a positive impact on families in my community while building my own business in the field I love." Hughes said.
Hughes is a Certified Relocation and Transition Specialist, a designation bestowed by an independent organization that evaluates providers of senior relocation services. Caring Transitions of Little Rock Metro is bonded and insured and all employees are background-checked.
Hughes' three sons - Nolen, Andy and Aaron are her pride and joy. And her family is growing, with the addition of two precious daughters in law, and two (soon to be three) fabulous grandsons. She's a member of FaithSpring Church in Little Rock.
For additional information about Caring Transitions, call (501)558-3363, email KHughes(at)CaringTransitions(dot)com or visit http://www.CaringTransitionsLRM.com.
About Caring Transitions
Caring Transitions, founded in 2006, is the first national franchising concept specializing in senior relocation and transition services. With more than 160 locations throughout the United States all owned and operated by Certified Relocation and Transition Specialists, Caring Transitions provides clients with supportive moves, auctions, rightsizing and transitions. This includes expert advice plus a well-executed transition plan beginning with the initial sorting of personal belongings through packing, shipping and selling of items to the final clearing and cleaning of the property. For more information, visit http://www.caringtransitions.com or visit us on Facebook.