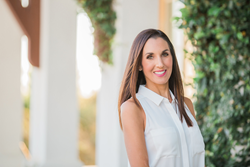 (PRWEB) June 29, 2016
Hilary Farnum, owner and broker of Beachy Beach 30A Real Estate in the Emerald Coast, Florida, market, has joined––along with other exclusive partners, such as Jeff Hyland, Joyce Rey, and The Altman Brothers––the prestigious Haute Residence Real Estate Network.
The Haute Residence Real Estate Network of Hauteresidence.com, affiliated with luxury lifestyle publication Haute Living, is proud to recognize Hilary Farnum as a prominent real estate professional and the network's newest partner.
Designed as a partnership-driven luxury real estate portal, Haute Residence connects its affluent readers with top real estate professionals, while offering the latest in real estate news, showcasing the world's most extraordinary residences on the market and sharing expert advice from its knowledgeable and experienced real estate partners.
The invitation-only luxury real estate network, which partners with just one agent in every market, unites a distinguished collective of leading real estate agents and brokers and highlights the most extravagant properties in leading markets around the globe for affluent buyers, sellers, and real estate enthusiasts.
HauteResidence.com has grown to be the Hilary Farnum number one news source for million-dollar listings, high-end residential developments, celebrity real estate, and more.
Access all of this information and more by visiting: http://www.hauteresidence.com
About Hilary Farnum:
Since 1998, Hilary Farnum has been the preeminent real estate strategist in luxury residential sales across the Emerald Coast. She is an owner of Beachy Beach 30A and Beachy Beach Destin, two high-end boutique real estate companies that have taken the Emerald Coast by storm. Farnum, with her business partner, Chad Farnum, Karen Smith, and her husband Hugh, established the firms five years ago and has since been responsible for leading the day-to-day operations, marketing, and advertising programs; listing high-end luxury properties; and hiring, training, and managing new agents. Farnum is highly respected by both colleagues and customers for her vast-ranging market knowledge, dedication, and integrity, and attributes her success to ambition, tenacity, effective professional relationship building, and networking. A genuine passion for helping customers find the ideal property rounds out that list of essential qualities. Farnum also advocates the value of a firm educational foundation. She holds a bachelor's degree from Florida State University and continues to educate herself through her affiliation with a plethora of professional real estate organizations. She complements this impressive profile with an equally commendable array of humanitarian undertakings; and through her position as vice president on the board of directors of Food For Thought, benefiting area kids facing food insecurity.
To learn more, visit Hilary Farnum's Haute Residence profile: http://www.hauteresidence.com/member/hilary-farnum