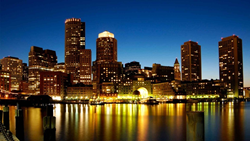 Boston, MA (PRWEB) July 14, 2016
BostonPads marked a historic milestone recently by reaching 15,000 landlord contacts in Massachusetts's largest real time real estate database of apartments for rent and homes for sale. For over one decade, the technology and teamwork utilized by a leading group of local real estate agents made this mission happen. BostonPads provides informational technology solutions to the largest apartment leasing team in New England. Companies that are currently using these powerful technology services are: Boardwalk Properties, Nextgen Realty, Jacob Realty and Douglas Paul Real Estate. Bostonpads.com provides scalable web and desktop applications that can be implemented for any real estate agency looking to expand and grow their companies while minimizing costs and allowing them to focus on their core competencies.
What does this mean for landlords in Greater Boston area?
Bostonpads.com helps landlords get the most accurate snapshot of the marketplace at any given time because of the largest real time inventory of greater Boston apartments for rent. The Bostonpads.com platform allows landlords to gain insight through dedicated staff members and licensed real estate agents all working in concert to provide the most reliable real estate data. BostonPads delivers a transparent medium for landlords to market their properties in any specific micro market in Greater Boston. Through highly concentrated marketing, landlords can receive clients that have a much better idea of what they are looking for, which speeds up the renting process.
Landlords listing with BostonPads are working with a winning team of licensed real estate agents who prioritize getting properties rented and sold, as well as fully servicing their landlords for any and all related needs. With over 160 real estate agents and staff members utilizing the system, landlords can receive feedback on how their property should be priced, detailed showing feedback, and what they need to do to maximize their rent and property value.
What does this mean for investors in the Greater Boston area?
There is no better real estate platform to find resources to determine your potential income on an investment property. Whether you are looking to invest, sell, or build, http://www.bostonpads.com can help determine your potential rents and sale prices of properties. BostonPads's real time database provides a market analysis of average rents in and around the Boston area. The portal gives you the power to review rental pricing and request a local area real estate specialist to meet you at your property and give you a professional rental comparison. By having the most landlords and the greatest number of real time units in their database, Landlords can expect to get information that empowers them to make the best decisions for their property.
This massive network of Greater Boston Apartments and real estate stems from the enormous number of real estate professionals found on the site who specialize in specific areas of Boston. Each neighborhood, city and town can often have dramatic swings in rent and property pricing, even by as little as a several streets away. If you're an investor, working with information is critical to your development or purchasing process. To find the most accurate market conditions available, contact an agent found on BostonPads.
What if you are looking for an apartment in Greater Boston?
Finding a rental unit can be extremely difficult, unless you work with the most experienced and professional Boston Real Estate team with the greatest amount of inventory. These professional offices (listed above) are strategically located throughout the city and can professionally process more rental and sales listings than any other real estate team in Boston. By fully servicing the Greater Boston area and beyond, putting clients' needs first and being knowledgeable about the market, the local agents found on BostonPads have a commanding grasp on different and succinct area rents and the value one can get for their dollar when leasing Boston apartments.
For people looking to rent an apartment near Boston, there's no larger or more accurate database than the one found on http://www.bostonpads.com. They have over 80 websites providing real time vertical neighborhood apartment pricing. Instead of dealing with the inefficiencies and time robbing hassles of working with multiple agents and different real estate agencies throughout the city with disparate or outdated information, you can work with a professionally licensed agent found on BostonPads and go see the most properties at one time. The time and effort saved for the end user has been often quoted as a dramatic improvement to the model of real estate. More properties in multiple locations all in one showing give the consumer the power to make better educated decisions on their specific real estate needs.
What does this mean for real estate job seekers in the Greater Boston area?
If you are looking to become a licensed real estate agent in Boston, your success is highly dependent on the number of listings you can show. When you are working with clients, you want to be able to show them the most real estate listings possible. You want to be associated with the strongest real estate listing platform in the Greater Boston Area. With cutting edge marketing tools and over 80 proprietary websites, the BostonPads network of sites and listing syndication services delivers your listings to the widest audience possible. If you are looking to put up the least amount of advertising but have your phone ring the most with highly qualified customers, search for a company that uses the Bostonpads.com technology platform. You will experience maximum name and listing exposure in order to gather more leads than your competition. Currently, BostonPads delivers technologies to these companies: Boardwalk Properties, Nextgen Realty, Jacob Realty and Douglas Paul with more coming online shortly. These companies have found dramatic improvements to their lead generation and overall customer satisfaction for both landlords and real estate seekers. If you are seeking to become an real estate agent at a premier company please visit http://www.bostonrealestatejob.com to set up an interview.
What is the BostonPads Difference?
This 15,000 accurate landlord contact milestone clearly defines the BostonPads difference. Working with other Boston area real estate companies, one may find outdated apartments and real estate databases that have expired Boston rental and sales listings. The powerful BostonPads search engine scans and delivers a leading amount of real time data throughout Greater Boston. You will notice a dramatic difference in the quantity and quality of listings when working with a http://www.bostonpads.com technology driven agent! If you are a real estate broker, or business owner, that would like to enjoy the benefits of the Bostonpads.com technology platform, please feel free to inquire by contacting us. The technologies offered and scalable and can be utilized nationwide. Custom websites and great local domain names are currently available in your area. Bostonpads.com can set up a custom one on one consultation to understand your exact technology needs and will match them to your business goals. Licensing and custom software development is available to all real estate offices and other related industries.